Small legup for NatCo's fibre push in Prague.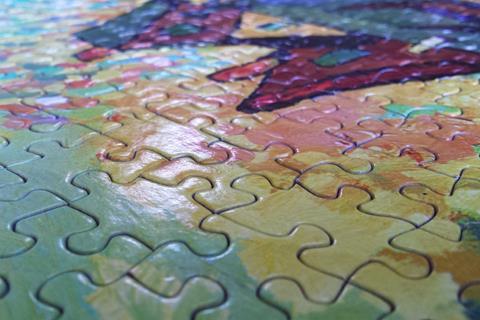 T‑Mobile Czech Republic (TMCZ) flagged the acquisition of local internet service provider (ISP) Planet A, which provides broadband services in Prague under the aim brand, as well as Kuki TV services.
The deal was completed on 31 October 2019 and is aimed at supporting the NatCo's strategy to cover one million households with its fibre‑to‑the‑home (FTTH) network by the end of 2025. No financial detail was disclosed.
TMCZ — like all Europe segment NatCos — is seeking to expand its convergence credentials. It had 305,000 wireline broadband customers at 30 September 2019, up 34.4%, although this was still a drop in the ocean compared to its mobile customer base of 6.3 million. Its TV customer base stood at 124,000, nearly double what it was twelve months earlier.
The Planet A acquisition is evidently designed to give the multi‑play services initiative a leg up. Through its in-house rollout, TMCZ aims to give 100,000 homes access to speeds of up to 10Gbps on its network by the end of 2019. However, practical obstacles to the rollout remain. Juraj Bóna, Managing Director of TMCZ, said the achievement of its goals "will depend on the pace of building approval and our ability to obtain construction permits. There are indeed many sites under negotiation". The NatCo also intends to work with other local ISPs to realise its rollout objectives, although it is not clear if further acquisitions are planned.
More Mercury than Jupiter
At the same time, Planet A's takeover is by no means a transformational one of the kind seen recently in Austria (UPC Austria) and the Netherlands (Tele2 Netherlands).
The Lupa news website said Planet A reported net turnover of only around CZK 116m (€4.5m) and profit of CZK 6.4m in the year to 31 December 2018 (against TMCZ's sales of €1.05bn). The provider is a family‑owned ISP that has been operating under the aim (Advanced Interactive Media) brand since 2008. It says on its website that around 40,000 households in Prague, Mělník, and Neratovice currently use aim services, although it noted that services are also available through partner networks. The ISP has focused on the construction of fibre‑based broadband, and offers peak speeds of up to 400Mbps.
The Kuki TV service provides up to 152 channels and is available via a set‑top box and as an over‑the‑top service. According to Lupa, the ISP previously used an outsourced solution from nangu.tv for its IPTV service, but developed the Kuki TV service in a joint project with Brno‑based SMART Comp. The latter offers broadband, IPTV, and mobile services under the netbox brand, and also provides Kuki TV as a wholesale solution for third‑party ISPs.