NatCos transfer to a common, Mavenir-supplied IMS.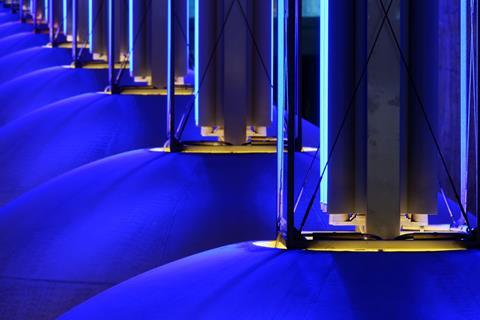 Twin NatCos Slovak Telekom (ST) and T‑Mobile Czech Republic (TMCZ) flagged they have migrated to a "harmonised" core network, as part of ongoing integration programme (Deutsche Telekomwatch, #66 and passim).
The project, said to have been completed, saw the two operators deploy a "cloud-native, converged" Internet Protocol multimedia subsystem (IMS) from US software provider Mavenir.
The new platform will be supported by two shared data centres in the Czech Republic and Slovakia, and is described by the vendor as "open" and "NFV [network functions virtualisation]-based".
Mavenir stressed that it was "helping customers evolve their networks to cloud-native software that uses industry standard, commercial off-the-shelf hardware", but did not say whether this applied fully to the ST and TMCZ engagement.
The project is said to have seen TMCZ move its voice-over-LTE and voice‑over-Wi‑Fi traffic to the new platform from a past Mavenir solution (whose implementation was flagged back in 2014 — Deutsche Telekomwatch, #38). ST, for its part, is said to have migrated from a legacy, "first generation" IMS implementation provided by an unspecified vendor. Both operators appear to be using the new platform to support both fixed‑line and mobile traffic.
Regarding business benefits, Mavenir billed the new platform as an enabler of "significant cost savings", via "network simplification" and a "significantly reduced existing footprint". Branimir Maric, Chief Technology & Information Officer for both NatCos, said they selected Mavenir for its "ability to solve and overcome IMS deployment challenges quickly", as well as its "proven NFV and system integration expertise".
The deal adds to a string of engagements between Mavenir and Deutsche Telekom (DT) businesses on next-generation voice and data infrastructure, also including Hrvatski Telekom, Magenta Telekom, and T‑Mobile US (Deutsche Telekomwatch, #38, #41, #49, #51, #65, and #66).
Europe seeking cloud cover
The deal also ties in with signals of a broader, regional refresh of NatCos' core networks as DT management continues to push for greater agility and efficiency within its Europe segment, and exploit the emergence of cloud-based, more "open" systems. T‑Mobile Poland recently flagged deployment of a "production-grade", open source evolved packet core based on the Open Network Foundation's Open Mobile Evolved Core platform (Deutsche Telekomwatch, #87 and see separate report).