Country's four operators take home near-equal shares of available frequency.
5G rollout started, but more to come.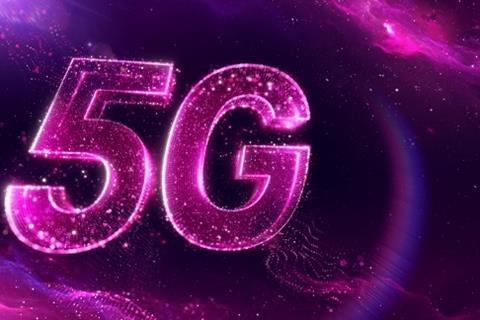 Slovakia's 3.6GHz spectrum auction was completed, billed as another step forward for the country's 5G network rollout.
Slovak Telekom, Telefónica (O2) Slovakia, Orange Slovensko, and SWAN all picked up licences for spectrum when they were issued on 5 May, said the Regulatory Authority for Electronic Communications and Postal Services (TUSR). Together, the four operators spent €63.6m (£54.3m). The 20-year licences start in 2025.
Ivan Marták, TUSR's Chairman, said the amount raised was "in line with a decent European average — we are satisfied". He added that all available blocks were accounted for.
Slovakia's '5G' spectrum auction
Operator
Band
Amount spent
Source: TUSR.

Slovak Telekom

3.7GHz–3.8GHz (100MHz)

€16m

O2 Slovakia

3.6GHz–3.7GHz (100MHz)

€17.21m

Orange Slovensko

3.5GHz–3.6GHz (100MHz)

€16m

SWAN

3.41GHz–3.5GHz (90MHz)

€14.4m
Small-scale 5G
Slovakia's 5G network rollout remains in its infancy, but competition in the country is beginning to hot up.
Slovak Telekom claims its network covers "almost the entire city" of Bratislava, and 25 municipalities elsewhere.
As of early-May, O2 claimed limited 5G coverage in 87 'locations', including five of Bratislava's 17 districts.
Orange has a target of 20% population coverage by the end of 2022, equating to approximately 1.1 million of the country's 5.5 million residents. It has not revealed its progress to that target, but its network currently covers only the Petržalka district of the capital (with an estimated 100,000 residents).
SWAN, meanwhile, is a newcomer to the mobile network scene via its merger with 4ka at the start of the year. 4ka has an established 5G network in the cities of Banská Bystrica, Bratislava, and Trnava. In April, Chief Technology Officer Patrik Killaroci said the western city of Nitra will be added to the network "very soon".
In the past twelve months, as the Slovak operators have started their small-scale 5G rollouts, each has chosen their respective RAN kit providers. Slovak Telekom and O2 selected Ericsson, Nokia got the nod from Orange, while 4ka chose Chinese vendor ZTE.
Slovak Telekom's spectrum kitty
Slovak Telekom's 100MHz of newly acquired spectrum will enable it to continue the work it has already begun under a temporary licence in the 3.7GHz band, handed to it until the end of 2024 to trial a 5G network in Bratislava. The remainder of its spectrum holdings are largely low band, with the exception of licences in the 28GHz and 29GHz bands used for 3G backhaul connections.
The operator's 5G network utilises dynamic spectrum sharing to run on frequencies used for 3G and 4G networks, while access to 5G-suited mid- and high-band frequencies is limited.
Slovak Telekom's spectrum holdings
Band
Expiry date
Source: Slovak Telekom.

700MHz

31 December 2040

800MHz and 2.6GHz

31 December 2028

900MHz and 1,800MHz

31 December 2025

2.1GHz (and 28GHz and 29GHz for backhaul)

31 August 2025
More to come
Slovakia's 3.6GHz auction was one of two expected in the country this year. A second, for spectrum in the 2.6GHz band, is anticipated to complete in the second half this year.
A handful of Deutsche Telekom's NatCos are readying for spectrum auctions in the coming months.
Deutsche Telekom's spectrum agenda, 2022
Market
Bands
Expected start of award procedure *
Note: * dates are tentative and liable to slip.

Source: Deutsche Telekom.

Croatia

800MHz / 900MHz / 1,800MHz / 2.1GHz / 2.6GHz / 1.5GHz / 3.4GHz–3.8GHz / 26GHz

Q4 2022

Poland

3.4GHz–3.8GHz

Q1 2022

700MHz / 2.1GHz / 26GHz

Q3 2022

Romania

700MHz / 1,500MHz

H2 2022

Slovakia

2.6GHz

Q2 2022

Czech Republic

900MHz / 1,800MHz / 2.1GHz

Q3 2023

USA

2.5GHz–2.7GHz

H1 2022

Joseph Purnell is a Staff Reporter for TelcoTitans, contributing telecoms news analysis since 2019 as part of the TelcoTitans Editorial team.