Mobile attribution player earns Salesforce Ventures investment, extending DTCP-backed Series-D round earlier this year.
Startup becomes double unicorn, revenue also heading in the right direction.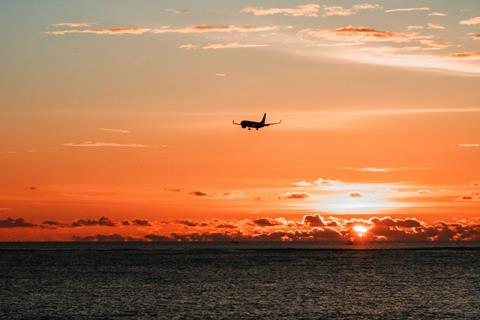 Deutsche Telekom Capital Partners' (DTCP) stake in mobile attribution platform provider AppsFlyer saw a further bump-up in value after Salesforce Ventures joined the business' ownership family. AppsFlyer's valuation was reported to have tipped over the $2bn (€1.6bn) mark with Salesforce's purchase.
The investment is an extension to a $210m Series-D funding round announced earlier in 2020, in which DTCP took part. Then, AppsFlyer claimed a valuation of $1.6bn, after raising a total of $294m. Following the extension to the round, AppsFlyer claims to have raised "over $300m" in total — and appears to have secured significantly more than that amount, considering its 2017 Series-C round, which also featured DTCP, was said to have garnered $56m, and taken its total funding at that point to $84m (Deutsche Telekomwatch, #60 and #91).
Unicorns in the stable
The startup's meteoric rise in value is another boost to the credentials of DTCP, which was formed in 2014 by the Group as a corporate venturing sideline, with a primary mandate to pursue capital growth through startup investments. AppsFlyer says the venturing arm's support has enabled "enhancement of [AppsFlyer] products", but has not flagged any commercial or technical tie-up with DT.
AppFlyer is not DTCP's only unicorn investment. In its current portfolio, cloud-based identity platform provider Auth0 was said to have been valued at about $1.9bn following DTCP's investment in mid-2020 (Deutsche Telekomwatch, 96). Security operations specialist Arctic Wolf raised a further $200m in October, with participation from DTCP, and this was said to have pegged its valuation at $1.3bn.
In Seoul, DTCP's newest (and so far, quietest) office, South Korea Country Manager Dillon Seo recently laid out plans to sow seeds in prospective "global unicorns" (Deutsche Telekomwatch, #90). No investments appear to have been made in the region so far, however.
Flying high
AppsFlyer was founded in Israel by Chief Executive Oren Kaniel and Chief Technology Officer Reshef Mann. Now headquartered in San Francisco, it employs 1,000 people across 18 offices.
Kaniel said the latest investment was the beginning of an effort to "deepen our relationship with Salesforce". In October, AppsFlyer added its OneLink tool to the Salesforce AppExchange. The solution enables link-tracking from email campaigns to app stores, creating an "enhanced email-to-app experience", according to AppExchange General Manager Woodson Martin.
Kaniel told the Wall Street Journal that the Salesforce Ventures funding will be used to support further growth, including ambitions to increase its workforce by a third. AppsFlyer's annual recurring revenue now reportedly exceeds $200m, up 25% year-on-year. This means that the business is "very close to breaking even", according to Kaniel.
Familiar funders
Salesforce Ventures and DTCP have crossed paths on a few occasions in recent years, including in: Israel-based PerimeterX, which provides a bot detection solution and received funding from both parites in mid-2019; and application traffic management specialist NS1, which most recently bumped its funding from the pair in a Series-C round in late-2019 (Deutsche Telekomwatch, #87 and #88).

Joseph Purnell is a Staff Reporter for TelcoTitans, contributing telecoms news analysis since 2019 as part of the TelcoTitans Editorial team.