Long-awaited cloud telco platform re-surfaces as enabler for HT's new top-of-the-range broadband offering.
Deutsche Telekom remains silent on when TeraStream set to expand to new NatCos.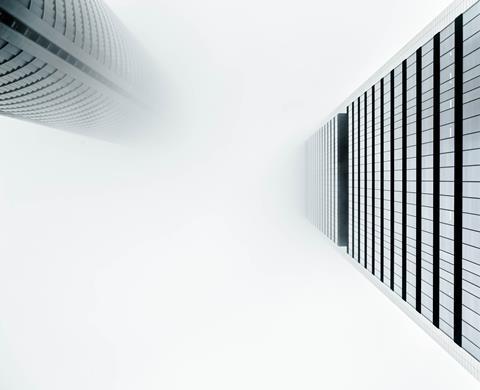 Hrvatski Telekom (HT) finally flagged commercial deployment of TeraStream technology – the cloud-based broadband system it has been developing, on behalf of Deutsche Telekom (DT), since at least 2012.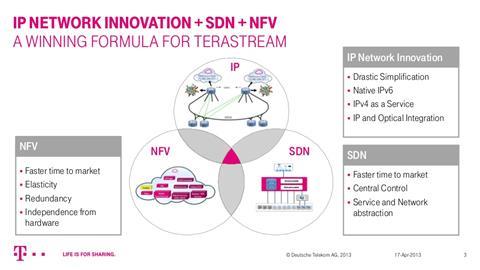 The Croatian NatCo said TeraStream is underpinning a symmetrical 1Gbps residential broadband offering enabled during March 2018 in some districts of Karlovac, Split, and Zagreb.
Over the platform, HT is offering a "basic" service, featuring 500Mbps downstream and 250Mbps upstream, but said users can upgrade to the headline 1Gbps capability if they wish, via its My Telekom portal.
The NatCo claimed to be achieving extremely low ping response times of just two-three milliseconds via the TeraStream-based system. It also stressed 4K and the multi-screen viewing of its MAXtv service, and cloud gaming, as key applications of the new offering.
A long and winding Stream
DT has traditionally been coy over TeraStream and its main facets, but describes the technology as a software-defined network (SDN)-based "IP network concept" for "drastically simplified" delivery of next-generation internet access, TV, and voice services.
It has been presented as a key element in DT's "Superior Production Model", geared towards reshaping its network and enabling repeatable service delivery across all its markets, alongside All-IP Transformation (PSTN replacement), Pan-European Network (service management), and Integrated Network Strategy (access upgrade) initiatives. However, as with many of its sister programmes, progress has been slow, and seemingly tied in with DT frustrations with complexities around implementation and management of vendor SDN and virtualised network systems (Deutsche Telekomwatch, #61 and passim).
Cisco Systems has long been presented as HT's main technology associate on TeraStream, but, in its latest release, the Croatian NatCo highlighted that "numerous partners – Nokia, Cisco, Combis, Juniper, Ericsson, Inteno, and others – have been involved in the realisation of this project". Chip vendor Cortina Systems, now owned by Inphi Corporation, was also previously highlighted as a TeraStream enabler.
HT ran the first field tests of TeraStream back in 2012 and was then given a green light to begin more extensive trials. The NatCo subsequently highlighted telemedicine and IPTV use-cases in its development work, and, in the latter case, flagged a pilot of Cisco's Videoscape content delivery technology in 2014.
Watch this space
DT has repeatedly raised the prospect of TeraStream trials in other European countries, beyond Croatia. At February 2015's Capital Markets Day, DT flagged ambitions to "scale up" what it called "customer experience differentiators", such as TeraStream, in the period to 2018 (Deutsche Telekomwatch, #16, #19, #25, #30, and #41).
Nonetheless, it has yet to flag follow-up, and HT confirmed it had become the first operator within DT to commercialise TeraStream with the new high-speed broadband service's launch. Cosmote Greece and Magyar Telekom have introduced some products based on an alternative Broadband Network Gateway system, billed as a "preliminary stage" for TeraStream, but have not yet indicated plans to adopt the latter platform. It is also unclear whether elements of TeraStream feed into the Access 4.0 virtualised network system that has since been piloted by Telekom Deutschland (Deutsche Telekomwatch, #33 and #68).
It will be interesting to see if DT is in position to progress some of these initiatives further now it is approaching its next Capital Markets Day (in May 2018), and lining up a more aggressive fibre-to-the-home approach in Germany and other European markets (Deutsche Telekomwatch, #71).