T‑Mobile US CEO overtakes previous US telecoms front‑runner Mike Fries.
Sprint takeover turbo charges DT executive compensation in FY20.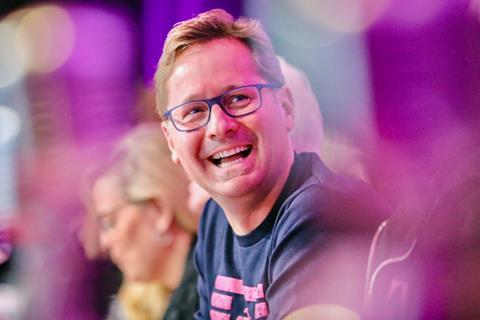 Mike Sievert, Chief Executive of T‑Mobile US (TMUS), received the highest total compensation out of his CEO peers among the biggest listed telecoms operators in the USA last year, according to the latest ranking by S&P Global Intelligence.
A T‑Mobile Proxy Statement reveals that Sievert earned a total of $54.9m (£40.3m/€47m) in the year to 31 December 2020 (FY20), boosted by $44.3m in stock awards. These included a one‑time special equity award of $20m in April 2020 following his promotion to CEO, succeeding John Legere. T‑Mobile still paid Legere a far more significant amount of $137.19m, although this included a severance payment of $136.59m.
T‑Mobile also awarded Sievert a one‑time retention bonus of $3.5m, contributing to total cash compensation of $5.1m. In addition, the CEO received $5.6m in non‑equity incentives. Sievert's base salary is $1.4m, which was increased from $1.2m in FY19.
Deutsche Telekom therefore employs the highest paid telecoms CEOs on both sides of the pond, in large part because of "special" compensation awarded to those involved in T‑Mobile's April 2020 takeover of Sprint. DT Group CEO Tim Höttges was handed a one‑time €600,000 bonus for his part in pushing the merger process through.
According to DT's latest Annual Report, Höttges earned a total of €6.97m in FY20 and received the highest annual compensation out of his CEO peers among Europe's biggest telecoms operators, where figures are publicly available.
In the USA, the next highest paid telco executive in FY20 was Mike Fries, CEO of Liberty Global, who received total compensation of $45m, according to the S&P Global Intelligence ranking.
However, this figure is significantly down on FY19, when Fries received more than $123m and was ranked the highest paid US telecoms CEO — ahead of second‑placed Randall Stephenson, then CEO of AT&T. Legere was ranked in third position in FY19, with total compensation of $27.8m.
Ten highest paid CEOs in US telecoms industry, FY20

CEO
Company
Compensation in FY20
Sources: S&P Global Intelligence, T‑Mobile US.

Mike Sievert

T-Mobile US

$54.9m

Mike Fries

Liberty Global

$45m

Rory Read

Vonage Holdings

$29m

John Stankey

AT&T

$21m

Hans Vestberg

Verizon Communications

$19.1m

Jeffrey Storey

Lumen Technologies

$17m

Balan Nair

Liberty Latin America

$16.5m

Dave Schaeffer

Cogent Communications

$14m

LeRoy Carlson Jr.

Telephone and Data Systems (TDS)

$9.5m

Laurent Therivel

United States Cellular

$9.2m


Anne Morris is a freelance journalist, editor and translator. She has been working as a reporter and news analyst for TelcoTitans since 2016.