TMUS CEO says "isolated" closures of Sprint network already underway.
Underlines post-merger integration progress in marketing and distribution.
NatCo's 3G shutdown reportedly pushed back until April 2022.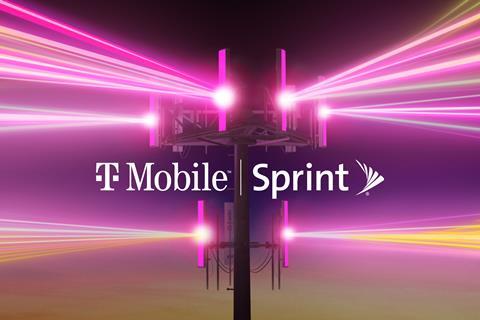 Mike Sievert, Chief Executive (CEO) of T‑Mobile US (TMUS), seemed in typical upbeat mood when speaking at the recent UBS Global TMT Virtual Conference.
He described addition of network capacity as moving at an "incredible pace", which is necessary if the NatCo is to support full migration of Sprint customers in a timely manner. A key part in achieving the projected $43bn (€35bn) of synergies from the Sprint merger, as well as $6bn of annualised cost savings, is to shutter Sprint's networks as quickly as possible.
Sievert said the shutdown had already started in some areas in 2020, on an "isolated basis", where TMUS has sufficient capacity to onboard Sprint customers. He did not expect decommissioning of Sprint sites to start in earnest until 2021, and then pick up more pace in 2022.
The CEO did not set any fixed timeframe as to when Sprint's 3G CDMA network will be fully shuttered, although press reports indicated that TMUS had sent out a notice to business customers that it will be shut down "on or around 1 January 2022". In light of Sievert's comments, Sprint's LTE network will still likely be available in most areas at that time.
Perhaps to soothe any anxieties in Bonn and calm investors' nerves, Sievert — not for the first time — mentioned that TMUS already had experience in shutting down networks in the shape of regional operator Metro PCS, which the NatCo acquired in 2012.
Run‑rate synergies
Adding some detail on how much operational upside TMUS has achieved since wrapping up the merger with Sprint in April 2020, Sievert said a run‑rate of synergies of $1.2bn had already been achieved through the remainder of the year. "A big chunk of that was marketing and in distribution, where we moved, by 2 August [2020], to completely rationalise a nationwide distribution fleet". Distribution here refers to shifting cell‑site equipment from warehouses to where it is needed in the network.
Sievert also referenced progress of sorts in billing integration, even though disparate billing systems are still in play. "Underneath, you've got very different billing logic, but the presentation layers are unified, which means you can present it as a T‑Mobile-branded bill or a Sprint-branded bill regardless of the engine that's underneath", said the CEO. "That's really great from an execution standpoint."
3G shutdown pushed back
According to TmoNews, TMUS's original plan to shut down its 3G network in October 2021 has been postponed until April 2022. No reason was given for the six‑month delay.
A plan to shutter the NatCo's 2G network by 31 December 2022 seems still to be on track.