Transatlantic agreement benefits multiple DT domains.
Renewed MSA signed in 2020 extended by MoU, as Shell and T-Systems aim for respective environmental targets.
Smart city tech also in the works.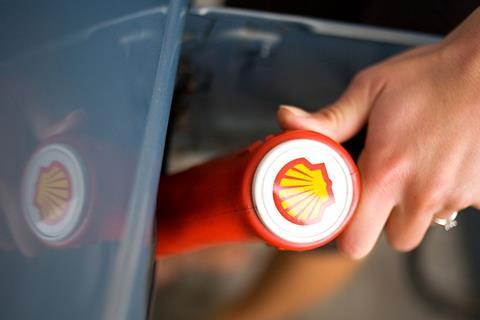 A unit of oil and gas major Royal Dutch Shell signed a memorandum of understanding (MoU) with T-Systems, seeing an existing relationship expanded with Deutsche Telekom (DT) in Germany, the Netherlands, and the US in an effort to support the sustainability goals of both parties. The agreement incorporates three broad principles:
"Pursue" the respective net-zero goals of each company, including cutting emissions in supply chains and among customers.
"Accelerate" Shell's digital transformation project using DT tools and services.
Collaborate and co-invest in new business models focused on decarbonisation.
Adel Al-Saleh, Chief Executive at T-Systems, described the MoU as evidence of the enterprise service provider putting sustainability at the "core of our strategy".
"We are committed to acting responsibly along our entire value chain, and working together with our clients is pivotal in this. No individual and no company can solve the climate challenge alone. This is why we have put sustainability at the core of our strategy as we aim to become the leading European full IT-service provider."

Al-Saleh.
The collaboration builds on a "mega" contract renewal signed between T-Systems and Shell at the end of last year, part of a trio of deals that were said to be worth a combined €2bn (Deutsche Telekomwatch, #101).
Formally, the deal is with Shell Gas & Power International B.V. (SG&P) a low-profile, mid-level, Netherlands-based entity that sits under Shell Gas B.V. within Royal Dutch Shell's labyrinthine corporate family (which extends to over 5,000 companies). From the limited information publicly available, SG&P's revenue is in the region of €18m with six employees — miniscule within the Shell group's $180bn (€152bn) envelope. However, including within the deal's public statement, SG&P and broader 'Shell' are used interchangeably, making it impossible to frame the corporate scope.
SG&P has also recently been in the news for another tie up 'to explore accelerating the development of a hydrogen economy in Europe', also centred on Germany and the Netherlands, "working with Uniper to explore the opportunities to help deliver the required infrastructure to make a hydrogen economy a reality". Prior to this, SG&P was best known for global deals relating to liquefied natural gas (LNG) partnerships and infrastructure.
From IT services to net zero in tandem
The renewed "global master services agreement (MSA)" signed in 2020 extended T-Systems' "long-term" IT collaboration.
The new MoU is positioned to take this further, with three initiatives outlined.
Shell will provide renewable energy to T-Mobile US (TMUS), to support its ambition to rely on 100% renewable power. In 2018, TMUS pledged to rely wholly on renewably-sourced energy by 2021, and has trumpeted its progress over the past three years (Deutsche Telekomwatch, #71 and passim). The Shell deal looks to ensure it reaches 100% by the end of this year.
The Shell deal appears to be TMUS' fourth green energy contract. The operator signed a contract with Infinity Renewables' Solomon Forks project in Kansas, to provide 160 megawatts of electricity from early-2019. The wind power project was TMUS' second, after an Enel Green Power-led initiative went live in 2017. The third came in 2020, in the form of a "long-term contract" with Avangrid Renewables, when the US NatCo acquired an undisclosed amount of national renewable energy credits from the Illinois wind farm (Deutsche Telekomwatch, #71, #92, #93).
In Germany, Shell handed a contract to DT field engineers to install 10,000 electric vehicle (EV) charging points. The project will take place over the next three years, with the charging stations to be operated by Shell subsidiaries NewMotion and ubitricity. The value of the contract has not been revealed.
DT's own vehicle-charging subsidiary Comfortcharge, which is held under the Group's Deutsche Funkturm tower unit, is seemingly not involved. Comfortcharge flagged in early-2021 that it had rolled out 160 charging stations in Germany, making it a tiny compared to the new initiative.
In the Netherlands, Shell installed its immersion cooling system at T-Systems data centres in the capital, apparently improving efficiency in both computing and energy terms.
The Dutch data centres, one in Aalsmeer and one in Almere, went into operation in December 2020 and entered a beta phase in March 2021 (Deutsche Telekomwatch, #105).
… and look out for innovation piece, too
Aside from the concrete projects flagged in the joint announcement, Shell and T-Systems have committed to ongoing research and development related to net-zero targets.
This includes smart city solutions that aim to "decarbonise" cities. CityKey, which "could" provide EV charging and mobility data via a mobile app, was namechecked as one such project in the works, as was "the potential" of connected street lighting projects, and what T-Systems described as "streetlight-based EV-charging possibilities".
ESG on the mind
Carbon reduction and collective net-zero targets have taken an increasingly prominent position in DT strategy of late, with the Group committed net-zero in-house emissions by 2025 and completely eliminating its carbon footprint by 2040. At the Capital Markets Day event in June 2021, Group Technology & Innovation lead Claudia Nemat described the heightened "emphasis" being placed on carbon footprints within DT's supply chain and vendor pool; and Group Chief Financial Officer Christian Illek added that Group had implemented a "strict supplier code of conduct" that places an enhanced priority on environmental, social, and corporate governance (ESG).
Among most recent projects is a partnership with Dutch sustainable smartphone group Fairphone and Samsung Electronics, under which DT will support development of a "green smartphone" that supports 5G and is suitable for the mass market.

Joseph Purnell is a Staff Reporter for TelcoTitans, contributing telecoms news analysis since 2019 as part of the TelcoTitans Editorial team.