DT finds another avenue to regional cost savings, with 2021 deadline in view.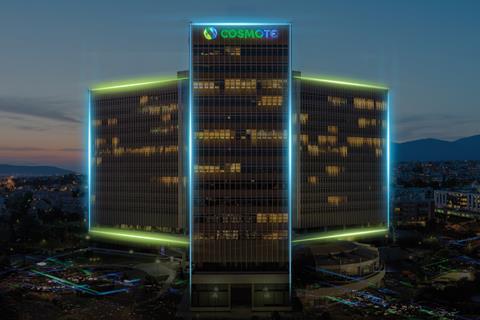 OTE was reported to be preparing a major operational revamp, seemingly aimed at reducing overlapping functions across different parts of its business.
Ostensibly taking inspiration from Telekom Deutschland's 2016 creation of a dedicated Services function (Deutsche Telekomwatch, #57), the Greek operator plans to create multiple dedicated subsidiaries housing nearly 4,000 executives, according to local newspaper Kathimerini.
One of the move's elements will reportedly involve transfer of around 2,500 technology staff into a technical support and management function – one for infrastructure, and the other focused on residential and corporate customers.
OTE is also said to be setting up a Sales Support department, employing about 300 staff, and a consolidated Retail unit encompassing 1,100 employees and 180 stores.
The Kathimerini report suggested the Retail reorganisation will take in OTE's Germanos chain, and it would seem a logical extension to suggest the corresponding sales and services reorganisation will impact contact centre provider e-value.
As one of Deutsche Telekom's (DT) groups within a group, OTE has operator interests in Albania, Greece, and Romania, as well as various other adjacent businesses such as e-value, Germanos, carrier services arm OTEGlobe, and maritime communications specialist OTESat-Maritel. OTE had 20,305 employees at 31 December 2017, down from 21,086 a year earlier, and has steadily been reducing headcount throughout the last decade, via asset sales (such as Bulgarian operator Globul and satellite service provider Hellas Sat – Deutsche Telekomwatch, #19) and a series of downsizing measures negotiated with worker representatives.
Europe: earnings growth still on default
The move has yet to be formally announced, and it is not fully clear whether the reorganisation focuses just on OTE home market business Cosmote Greece, or extends across the Greek group as a whole (although the report appeared to indicate the latter was more likely, and as such envisages an expansion of cross-market, central services provision within OTE).
Either eventuality would be a fit with DT's pragmatic and flexible approach towards consolidation and cost savings across its Europe footprint, which has also seen integration of functions between certain NatCos (Slovak Telekom and T-Mobile Czech Republic), infrastructure and services harmonisation (the Pan-European Network programme, for example), and swapping of assets between some businesses (such as Crnogorski Telekom's 2017 transfer from Magyar Telekom to Hrvatski Telekom – Deutsche Telekomwatch, #59).
The Europe segment is focused on improving its earnings and cash contribution to DT over the current and coming two fiscal years (to 31 December 2021), aided by these operating expenditure reduction initiatives (Deutsche Telekomwatch, #73 and #81).
As well as furthering DT's efforts to bring greater homogeneity to its disparate European network, the restructuring could also represent an M&A-focused tidy-up of OTE operations. OTE's Albanian subsidiary Telekom Albania is currently the subject of a pending sale to Bulgaria-based venture Albania Telecom Invest, and there have been intermittent suggestions of a coming sale of under-performer Telekom Romania (Deutsche Telekomwatch, #80 and passim).