Long subject of sale speculation, TRMC to focus on organic turnaround for now.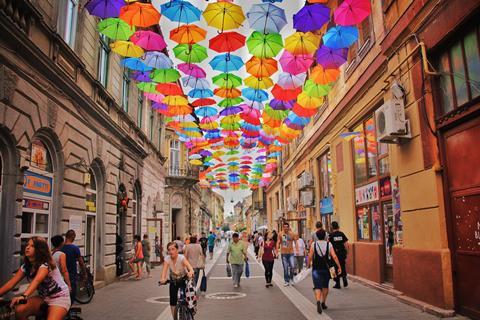 OTE Group reaffirmed intent to grow its leftover Romanian mobile business organically, only a matter of months after agreeing to offload fixed-line sibling Telekom Romania to rival Orange Romania (Deutsche Telekomwatch, #100).
Speaking on the Greek operator's Q4 FY20 earnings call on Friday, Charalampos Mazarakis, Chief Financial Officer of OTE, told analysts that it has no immediate plans to complete a full exit from Romania.
"For the time being… we keep mobile", he said (via CQ FD Disclosure), adding that OTE's focus is on giving the mobile business a "lean[er]", more "efficient" operating model to help it compete in what is an increasingly competitive market.
As of December 2020, Telekom Romania Mobile Communications (TRMC) — within which OTE holds a 70% (direct) stake — was Romania's third-largest mobile operator, behind Orange Romania and Vodafone Romania.
TRMC holds a market share of about 17%, as per consultancy Statista.
Powder dry — for now
Formally known as Cosmote Romania, TRMC indirectly falls under the Deutsche Telekom umbrella via the latter's minority-but-controlling stake (45%) in OTE.
Mazarakis' comments come despite TRMC having long been the subject of sale speculation, with Digi Communications (also known as RCS&RDS) — Romania's largest cable TV and fixed broadband provider — having frequently been linked with a takeover bid in the run‑up to the Orange deal (Deutsche Telekomwatch, passim).
Another party reported to have shown an interest in the mobile business is a Russian investment fund led by Bulgarian entrepreneur Spas Roussev.
While management at OTE and DT will be focused, for now, on pushing through the Telekom Romania sale within its "second half of 2021" timeframe, ultimately, some form of M&A action appears likely for TRMC, considering its status as a mobile-only business and DT's strategic focus on convergence.

Sam Patterson is a Staff Reporter for TelcoTitans, contributing telecoms news analysis since September 2020 as part of the TelcoTitans Editorial team.