Is the European cloud project doomed before it gets going?
Deutsche Telekom is strong supporter, says project has "long way to go".
Enterprises are wary and harbour memories of past failed efforts.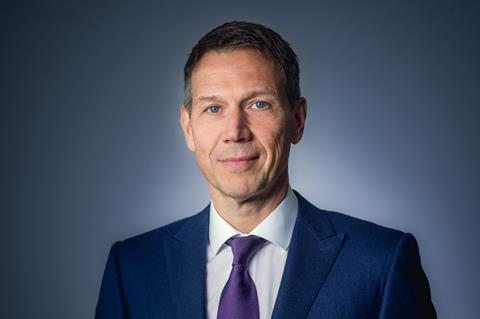 As the Gaia‑X European cloud project gathers steam, former Deutsche Telekom Chief Executive René Obermann criticised the initiative and warned that it could already be proving "too slow" and unwieldy.
In an interview with Handelsblatt, Obermann, who is now Managing Director of Warburg Pincus in Germany and co-head of the private equity firm's European business, as well as Chairman of Airbus, said that Europe is "well behind" in digital infrastructure and urgently needed "made in EU" technologies, particularly in the areas of cloud and data networks, to avoid "becoming dependent".
Asked what he thought of Gaia‑X as a potential solution, he said it "must be implemented quickly". But looking at the number of participants and how it is governed, he said the project "seems to me to be very complex and therefore possibly too slow".
Gaia‑X was officially launched in June 2020, with the creation of a non-profit organisation by 22 French and German businesses. More than 350 organisations are participating. The aim is to create a framework and federated data infrastructure in the region that adheres to European data privacy principles, by connecting different elements via open interfaces and standards to aggregate data and create a platform for services.
He also didn't agree with having non-European companies involved with the data sovereignty project at this stage, because this goes against the "basic idea of a European cloud initiative". US cloud giants, including Amazon Web Services (AWS), Google, IBM, and Microsoft, participate in Gaia‑X.
If it were up to him, Obermann said he would have first agreed and defined the "ethical and technical principles" with European participants and then later, "if necessary", invited players from other regions to join.
His comments point to what has been a long-running disagreement over whether non-European cloud providers should be involved in the project at all. This version of a European cloud (there have been other failed attempts) emerged two years ago as a political initiative by the German government, backed by France, to create an alternative to US hyperscale cloud providers and protect European data. The project has since abandoned any ideas of competing with hyperscalers and has welcomed them into the group, recognising that the US cloud providers are needed for the project to succeed.
In‑fighting over standards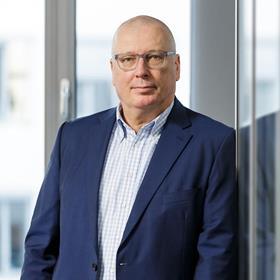 Obermann's former employer is a big advocate of Gaia‑X. Deutsche Telekom is heavily involved in the project and recently acknowledged that it will take time. In a company blog, Deutsche Telekom Global Data Privacy Officer Claus-Dieter Ulmer said that Gaia‑X could be the data sovereignty solution that Europe needs, but "there is literally a long way to go".
Also, notably, he said the grouping must resolve differences over standards among certain participants. "There is already a dispute here about whether there should be a fixed standard, the French CISPE [Cloud Infrastructure Services Providers in Europe] standard, or whether the idea of open standards should be used as a basis", Ulmer wrote.
Deutsche Telekom favours open standards that are approved by the European Data Protection Board. Ulmer wrote: "Even if non-European partners can participate in GAIA-X, it is crucial that the European culture and values are safeguarded and remain untouched. Otherwise, not much would change in the status quo, which is dominated by providers outside Europe, and the immense effort would not be worthwhile".
Deutsche Telekom is working on several offerings that it says are based on Gaia‑X. The operator has partnered with Germany-based Nextcloud on a managed cloud collaboration platform for enterprise customers in Europe, which it will provide via its broader Open Telekom Cloud offering. Meanwhile, T‑Systems has teamed with France-based cloud computing specialist OVHCloud to develop services and a platform for public sector entities. Deutsche Telekom's systems integrator is also involved in the European Automotive Alliance, as part of the Gaia‑X initiative (Deutsche Telekomwatch, #100 and #101).
But will businesses buy into it?
Mukesh Ranjan, Practice Director at Everest Group consultancy, said Gaia‑X looks more promising than previous European cloud efforts, but faces multiple challenges from an enterprise perspective. Enterprises are wary that if the initiative is very politically motivated, it could be scrapped when there is a change in government. "If that happens, enterprises are caught in a bad situation", he said.
Another challenge is the overall technical competencies of Gaia‑X. "Enterprises do want data sovereignty, but the kind of technical sophistication that AWS, Azure, or [Google Cloud Platform] provide cannot be delivered by some of the initiatives under Gaia‑X or the local providers", said Ranjan.
Enterprises are also concerned about pricing for Gaia‑X services as well as the potential for the entire programme to fail, he said.
For Ranjan, there are three possible scenarios for Gaia‑X: realistic; optimistic; and pessimistic. Realistically, he said enterprises might use some components of Gaia‑X for sensitive workloads as part of a hybrid cloud strategy. In an optimistic scenario, geopolitical moves make it "even more desirable for Europe to have its own cloud… enterprises adopt it, find good value in it, and maybe it becomes something of a major competitor to hyperscalers as well", he said. Finally, the pessimistic outcome is that Gaia‑X fails like past efforts, such as France's Andromede.
"At this point, all three scenarios are pretty much possible", he said.

Michelle Donegan is an experienced telecoms writer and has been contributing as a reporter and news analyst for TelcoTitans since July 2020.