Following a three-month delay, reports had suggested the process could yet suffer further setbacks.
Shutdown began 31 March and will be completed by the end of May.
TMUS' own network to follow suit on 1 July.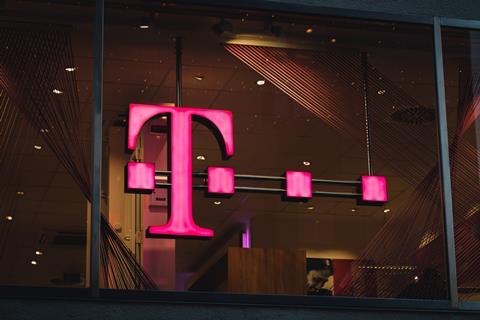 T-Mobile US (TMUS) began a phased shutdown of Sprint's 3G CDMA network following reports that it would be delayed once more.
TMUS had originally hoped to complete the process by 1 January 2022, but begrudgingly delayed it to the end of March amidst a long-running spat with satellite TV provider Dish Network.
The CDMA network supports Sprint's former prepaid Boost business, acquired by Dish as part of conditions attached to the TMUS–Sprint merger (Deutsche Telekomwatch, #95, #104 and #107).
Contrary to an article published by The T-Mo Report, which suggested the shutdown would not begin until 31 May, TMUS told The Verge that it will migrate customers over the next 60 days "to ensure they are supported and not left without connectivity".
That said, it appears TMUS is merely arguing semantics.
Meanwhile, Sprint's LTE network is scheduled to be shut down on 30 June, with TMUS' own 3G network following suit on 1 July.
Dishing the dirt
Dish Network has repeatedly stated that the previous end-of-year closure target was "premature".
TMUS has previously rejected any idea of hastiness on its part and instead accused its "partners" — Dish was not explicitly referenced by name — of tardiness in ensuring Boost customers were migrated onto an alternative network in a timely manner (Deutsche Telekomwatch, #95).
In a somewhat bad-tempered blog post last year, TMUS Chief Executive Mike Sievert went as far as to call it a "manufactured crisis orchestrated by Dish".
"It is about money, not customers," he said. "If Dish was really concerned for customers, they would simply take real action and get their customers new phones on time, before the network upgrade happens, just as [TMUS] is doing for affected Sprint customers. It's that simple." (Deutsche Telekomwatch, #107).
In early 2021, Sievert said a key part in achieving the projected $43bn (€35bn) of synergies from the Sprint merger, as well as $6bn of annualised cost savings, was to shutter Sprint's networks as quickly as possible. The shutdown began in some areas in 2020 on an "isolated basis", where TMUS had sufficient capacity to onboard Sprint customers (Deutsche Telekomwatch, #102).