DT sells controlling stake in spinout to US investment group.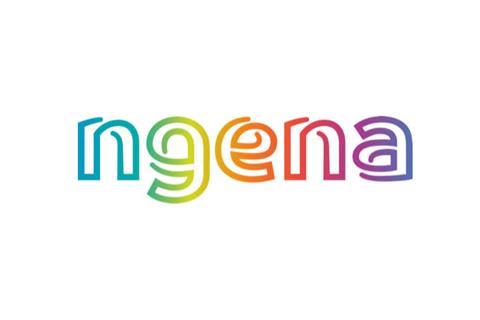 Deutsche Telekom (DT) confirmed it had sold its majority stake in the Next Generation Enterprise Network Alliance (ngena), the community-based enterprise networking offshoot it launched in 2016.
The Group has offloaded its holding — thought to have stood at about 70% — to Florida-based investment group BiscayneAmericas Advisers, another of ngena's early backers. The transaction appears to have been quietly conducted in 2019 — linked to a pullback by T‑Systems (T‑Sys) from go‑to‑market ties with ngena and a senior leadership refresh announced by the venture in August of that year (Deutsche Telekomwatch, #82 and #86).
A spokesperson for DT confirmed the Group's exit while declining to reveal the proceeds from the sale. He stressed the operator will "continue to offer ngena products and services, will remain closely connected to the alliance, and will continue to contribute to ngena's success". DT remains listed as a partner of ngena on the organisation's website.
ngena has not revealed details of its commercial and financial performance since making a high‑profile debut at Mobile World Congress 2016, but has succeeded in creating a sizeable footprint for its networking products. It has agreements in place with 26 service provider partners, covering much of Africa, the Americas, Asia, and Europe.
When a DT interest, ngena sat within the Group's Telekom Innovation Pool of internal spin‑offs and strategic external investments.
Originally, the provider grew out of T‑Sys. Its shared, software-defined wide area network (SD‑WAN) concept was the brainchild of former T‑Sys executive Marcus Hacke, and T‑Sys subsequently formed an agreement to market ngena's service to enterprise customers under the Smart SD‑WAN brand. This was dropped in 2019, however, as T‑Sys moved towards a heavier duty SD‑WAN service line‑up enabled by Cisco Systems (also a key ngena technology partner), Juniper Networks, Silver Peak, and VMware (Deutsche Telekomwatch, #67, #82, and #86).
" T-Systems has continuously developed its own SD-WAN products with different technology partners in order to best meet customer requirements. Today, Telekom's corporate customers use these in-house magenta products more than network connections via the alliance partners. Therefore, as part of our 2019 portfolio strategy, we are fully focusing on our own T-Systems solutions."

— DT spokesperson.
Phase two possibilities
DT's keenness to emphasise an ongoing relationship with ngena could suggest an opportunity for partnerships between the venture and individual NatCos, and perhaps new openings with Telekom Deutschland, which is in the process of taking over T‑Sys's Telecommunications Services unit and therefore taking on responsibilities around SD‑WAN development (Deutsche Telekomwatch, #92 and passim).
Now outside DT, ngena moves beyond SD‑WAN and into verticals
Since its debut, ngena's offering has centred on Cisco's Viptela SD‑WAN technology, alongside other enablers from Comarch (BSS/OSS), Equinix (cloud and network interconnection), and Zscaler (security).
The provider in recent days added Cisco's Meraki enterprise connectivity family to its service portfolio, enabling business clients to "mix and match" different networking options. Hacke said the move allows ngena to offer a "very broad set of different deployment options" from one platform, and intimated the business would be able to target a wider set of enterprise use-cases, such as large, but less complex, network deployments.
The provider has also launched ngena@home, an SD‑WAN-based remote working platform, also underpinned by Meraki and Viptela, as well as an omni‑channel marketing platform alongside service partner abl social federation.
Elsewhere, T‑Sys continued to build out its SD‑WAN portfolio following the breakup with ngena. It added networking partner Juniper Networks' technology to the Smart SD‑WAN family, along with technology from Silver Peak and VMware‑owned VeloCloud (Deutsche Telekomwatch, #87). Smart SD‑WAN is described as a managed overlay for an enterprise customer's existing WAN. T‑Sys also provides a fully managed service, IntraSelect SD‑WAN, based on technology from Cisco Systems (Viptela).