Early NatCo move to public cloud-based BSS/OSS.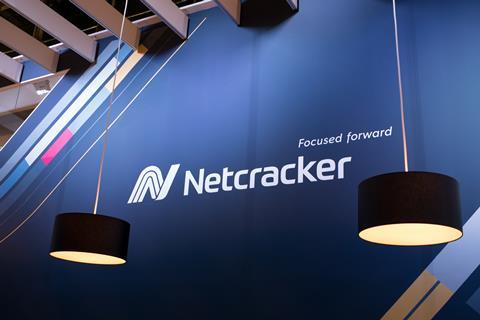 T‑Mobile Netherlands (TMNL) was flagged as one of the first operators to use a new combined backend IT offering from Amazon Web Services (AWS) and NEC‑owned Netcracker Technology.
Netcracker said its digital business and operations support system (BSS/OSS) and orchestration applications are now available on AWS, and revealed that TMNL is using Netcracker BSS tools hosted on the public cloud platform.
"A successful partnership with IT providers is essential for our transformation journey. Thanks to our valuable partnership with Netcracker, our deployment of [its] digital BSS applications on AWS is a great achievement that contributes to our overall transformation strategy. "

— Cristina Petcu, IT Director, TMNL.
Netcracker is increasingly shifting the availability of its BSS/OSS tools to public cloud platforms. It has also deployed its digital BSS/OSS and orchestration applications on Google Cloud, making use of Google's Anthos open application platform for managing multi‑cloud workloads.
Cracking the code
TMNL has a longstanding partnership with Netcracker. In February 2016, the NatCo selected the vendor to supply it with a product management solution, comprising the vendor's Product Catalog and Product Lifecycle Management components (Deutsche Telekomwatch, #63).
Netcracker has also been recruited by several Deutsche Telekom NatCos for BSS and OSS support over a number of years.
In 2013, it signed a long‑term professional services contract with Telekom Deutschland (Deutsche Telekomwatch, #21). In 2015, the vendor expanded an existing relationship with Slovak Telekom to support the consolidation of the NatCo's fixed‑line and mobile billing processes (Deutsche Telekomwatch, #49 and #69). In 2017, Netcracker was included in an eight-partner line‑up to support a three‑year overhaul of back‑end IT systems at Hrvatski Telekom (Deutsche Telekomwatch, #63). Other partners included Atos, Comarch Technologies, IBM, and four local IT consultancy and service specialists (Croz, Multicom, Neos, and Zira).
As well as Netcracker, vendors such as Amdocs, Ericsson, Openet, and Redknee Solutions (now Optiva) have provided BSS and OSS support to Group NatCos in recent years, particularly within the context of overhauling IT infrastructure (Deutsche Telekomwatch, #42, #49, #50, #52, #56, and passim).