Global Carrier Head takes on ownership of all B2B plans beyond Germany.
Operator seeking to better coordinate its international enterprise market play.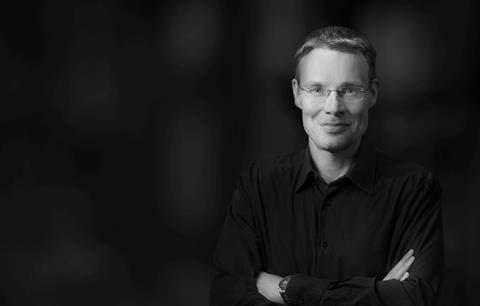 Deutsche Telekom (DT) said carrier services executive Rolf Nafziger has been handed an expanded international business-to-business (B2B) brief, following the wide‑scale overhaul of enterprise operations undertaken by the operator in recent months.
Nafziger, Senior Vice‑President of Deutsche Telekom Global Carrier (DTGC), will continue to oversee the international wholesale business while also taking on management of the Group's recently-reformed B2B communications operations, according to a statement.
The move means he will lead a push by DT's home market NatCo Telekom Deutschland (TDE) to expand its business beyond Germany for the first time, having absorbed various B2B assets from DTGC and T‑Systems in recent months.
While not categorical, the statement indicates he will lead Deutsche Telekom Global Business Solutions, Telekom Deutschland's new international communications services arm, which has operations in several Asian, European, and Latin American markets.
Sum-of-parts play
Nafziger reiterated DT's desire to strengthen its offering by bringing the various B2B operations together. "With this step we are bundling our expertise to deliver enhanced telecommunication services to our customers", he said.
DT has assured the consolidation will not results in layoffs.
"The aim is to simplify and streamline international business processes from the initial offering to implementation while eliminating internal departmental and national boundaries."

— DT.
Carrier bagged
The expansion of Nafziger's mandate comes with DT having completed Deutsche Telekom Global Carrier's absorption by Telekom Deutschland in the latest step of the restructuring. The move took place on 30 September, inside of an October 2020 target the Group indicated it was working towards earlier this year (Deutsche Telekomwatch, #92 and #94).
The switch follows a convoluted set of in‑house transactions, and has seen:
Telekom Global Carrier, the operator's commercial carrier services function, become part of Deutsche Telekom Business Solutions (DTBS), Telekom Deutschland's new B2B unit, led by Hagen Rickmann. This business is essentially the go-to-market part of Deutsche Telekom Global Carrier, and sells aviation, carrier, and roaming services to other telcos, content providers, and large corporate clients. It previously sat within DT's Europe segment. DTGBS, the business being overseen by Nafziger, is the international arm of DTBS.
Network International, which operates IT and network assets underpinning these carrier services, absorbed by Telekom Deutschland technology subsidiary Deutsche Telekom Technik, led by Walter Goldenits. Network International was formerly part of Deutsche Telekom's central Group Headquarters & Group Services division.
From July, T‑Systems' low-margin Telecommunications Services and Classified ICT units re‑housed within DTBS, leaving T‑Systems to focus primarily on IT services (both inside and outside Germany). Its Security and Internet of Things businesses have also been legally separated, to afford them greater flexibility (Deutsche Telekomwatch, passim).

Richard Agnew is Group Editor at TelcoTitans.