Political ructions after Chancellor appears to green-light Huawei involvement in 5G.
Group hopes to count on Chinese supplier might still be dashed.
TDE woos government at inaugural 5Germany event.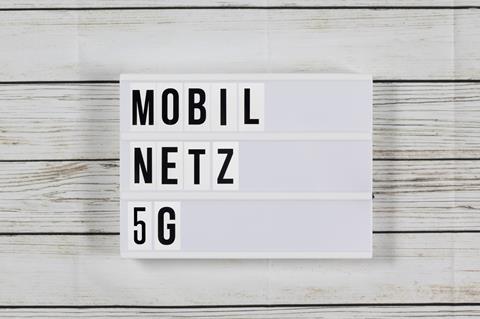 Deutsche Telekom's (DT) top brass expediently kept their heads down after Angela Merkel, Germany's Chancellor, kicked up a political storm by tacitly allowing Huawei Technologies to supply 5G network equipment.
Tempers flared after Berlin released a new "security catalogue", drafted by the country's Federal Office for Information Security. No explicit mention was made of Huawei, but critics bristled at the thought that all suppliers — including Huawei — need only sign a "no spy" clause in order to respond to 5G tenders.
Merkel came under fire at home and abroad, with some senior politicians from her own party, the Christian Democratic Union (CDU), claiming that her unilateral decision played fast and loose with Germany's cybersecurity, and was prompted by fear of trade retaliation from China.
Norbert Röttgen, a CDU member of parliament and Chairman of the Bundestag's Committee on Foreign Affairs, told Politico that Merkel should submit the decision on Huawei to the Bundestag, Germany's federal parliament, rather than take matters into her own hands. "The last word is far from spoken and I'm also cautiously optimistic that this matter can be decided in the Bundestag in the coming weeks or months", he said.
Rob Strayer, Deputy Assistant Secretary of State for Cyber & International Communications Policy at the US State Department, raised the spectre of growing strain between Washington and Berlin if Huawei got its feet under the 5G table. "If there is technology that is untrusted deployed in [German] 5G networks, then we'll have to reassess how we share information with countries like Germany", he said.
There was no direct response from DT as far as Deutsche Telekomwatch could gather, but senior DT executives will no doubt be quietly satisfied with Merkel's continued resistance to US‑led calls to ban the Chinese supplier on the grounds of national security — risks which Huawei strenuously denies (Deutsche Telekomwatch, #81 and passim). There remain no obvious signs that the Group is willing to take the drastic step of extracting Huawei's kit from its network or to block the vendor from supplying new equipment.
Not surprisingly, Huawei welcomed the German government's approach. It "creates a level-playing field for 5G network vendors", said the supplier.
Counting the cost of banning Huawei in Europe: estimates vary wildly
DT has often appeared to push back against anti-Huawei forces, albeit in a subtle way — typically calling for calm and rational debate, and warning politicians that 5G will likely be delayed in the event that the Chinese supplier is blocked from involvement in 5G (Deutsche Telekomwatch, #80).
One supposed reason why is the cost and time required to rip out legacy equipment deemed a security risk and to source new (and likely more expensive) vendors. Reuters reported in July 2019 that it had seen Huawei-funded analysis undertaken by the GSM Association (GSMA), which reckoned that a ban on buying telecoms equipment from Chinese firms would add €55bn to the cost of 5G networks in Europe and delay the technology by about 18 months.
A report by Denmark-based advisors Strand Consult, released in September 2019, painted a much less painful picture for operators should Europe elbow out Huawei and smaller rival ZTE. According to Strand Consult, most of Europe's networks are around three–to-five years old and ready to be replaced, and this was not factored into the GSMA calculation. "There is a sunk cost to network upgrades which must be subtracted from the total cost of using Huawei", said John Strand, the consultancy's founder. Strand calculates that the cost of replacing recently deployed Huawei and ZTE equipment, in order to 'clean' networks before 5G deployments take place, would be $3.5bn. "[That's] equal to a one-time cost of $7 or €6.5-per-mobile subscriber [in Europe]", said Strand.
The report takes a sympathetic view to Washington's hardline stance against Chinese suppliers. "Those sceptical of the claims that Chinese-made telecom equipment poses a threat to security should ask themselves whether they would be okay with NATO buying a fighter plane made in China", a provocative Strand told Forbes. "Why is there universal agreement that military equipment from China should be restricted but not telecom networks where vital information is transported?", he asked.
TDE works the 5G crowds
Against the backdrop of political uncertainty surrounding Huawei in Germany, Telekom Deutschland (TDE) continued to cultivate 5G partners (and politicians) to promote the next‑gen tech.
TDE signed a Memorandum of Understanding with the city of Ingolstadt and German carmaker Audi. The trio's goal is to offer people greater road safety, better traffic flows, and "real-time digital services". One 5G use‑case cited as promising by the three partners was deployment of connected traffic signals at road junctions. These would allow sensors to exchange anonymised movement data with cars and other road users via the 5G network, and enable drivers, or cars themselves, to react more quickly to unforeseen movements. Field tests are slated to start in 2020 but no timeframes were given as to when this type of assisted driving — a common 5G aspiration among mobile network operators, carmakers, and city authorities — might become a commercial reality. Smart parking was flagged as another area of focus. T‑Systems has already tested smart parking in Hamburg through its Park and Joy app, (Deutsche Telekomwatch, #70), and the service appears to have more recently become available in some other German cites.Using TDE's 5G network, Ingolstadt is positioning to become an "innovation cluster". The city anticipates that industrial businesses, aside from Audi, will use local 5G infrastructure for experimentation and development of different use‑cases.
TDE and Handelsblatt organised a conference in Berlin, dubbed 5Germany. The NatCo's aim was evidently to position 5G as an economic growth engine, and Germany as a digital business location, by encouraging dialogue among different stakeholders about how to get the most out of 5G. Among the attendees was Andreas Scheuer, Federal Minister of Transport & Digital Infrastructure, and numerous senior business executives. "5G is a project that can only be successful together with all those involved", said Timotheus Höttges, Chief Executive at DT. Development of smart factories was a strong theme at the 5Germany event. Höttges highlighted campus networks as fertile ground for collaboration, with DT having recently firmed up a strategic partnership with Ericsson and tie‑ups with other players to develop products and services in the space (Deutsche Telekonwatch, #87). Park Jung‑ho, Chief Executive of SK Telecom, DT's longstanding technology partner, gave an update on 5G developments in South Korea via a video link.
TDE put 5G through its uplink paces at the BMW Berlin Marathon, held on 29 September 2019. Working with Infront Productions, a TV production house, 5G smartphones were used as modems for professional cameras. TDE boasted that pictures taken at the event were "absolutely smooth and of perfect quality". The German NatCo maintained that the Berlin test proved 5G's credentials when it came to live transmission of live events. It claimed to have achieved stable transmission of camera signals with 50 frames-per-second, apparently proving 5G's worth for professional TV productions.