MT secures 15-year extensions to 900MHz and 1800MHz concessions.
Supreme Court rules NNMH acted "lawfully" in blocking Digi Communications from participating in 2020 multiband auction.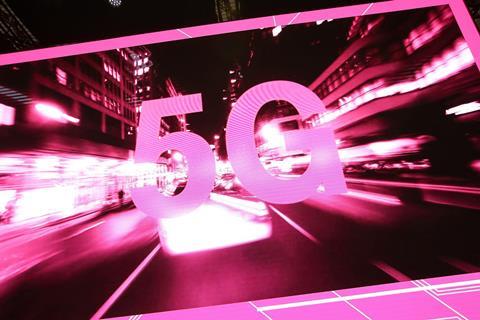 Magyar Telekom (MT HU) forked out HUF 44.28bn (€124m) to extend licence durations in the 900MHz and 1800MHz frequency bands (see table). The licences were due to expire in April 2022, but now run to 9 April 2037.
Telenor Hungary was the biggest spender in an auction that raised HUF 150.2bn in total.
Provided operators meet certain obligations (the details of which were not made clear), the 15‑year concessions may be extended by five years, to 2042.
It will not entirely be business as usual for MT HU in the 900MHz and 1800MHz frequency bands. The NatCo's current spectrum allocations are 2×10MHz (900MHz) and 2×15MHz (1800MHz), as opposed to its newly won licence extensions comprising 2×8MHz (900MHz) and 2×20MHz (1800MHz).
Monika Karas, President of Nemzeti Média- és Hírközlési Hatóság (National Media and Infocommunications Authority/NMHH), indicated that extra capacity enabled by 900MHz and 1800MHz airwaves was necessary to maintain mobile services in Hungary.
Operator
Band
Quantity
Price

Cost of extending 900MHz and 1800MHz licences in Hungary

Sources: Operators, Deutsche Telekomwatch.

Magyar Telekom

900MHz

1800MHz

2×8MHz

2×20MHz

HUF 18.48bn

HUF 25.8bn

Total: HUF 44.28bn

Telenor Hungary

900MHz

1800MHz

2×13MHz

2×20MHz

HUF 32.62bn

HUF 24.2bn

Total: HUF 56.85bn

Vodafone Hungary

900MHz

1800MHz

2×9MHz

2×20MHz

HUF 22.7bn

HUF 26.4bn

Total: HUF 49.1bn
The road to 5G
MT HU shelled out a total of HUF 54.24bn in a multiband auction of 700MHz, 2.1GHz, and 3.6GHz frequencies during March 2020 (Deutsche Telekomwatch, #93). Barely two weeks after the auction was done and dusted, the NatCo launched commercial 5G services in the 3.6GHz band. Longstanding network partner Ericsson provided the equipment.
In November 2020 — again, using kit from Ericsson — MT HU launched 5G services at 2.1GHz in Budapest, based on Dynamic Spectrum Sharing technology. The NatCo said at the time that it had plans to extend 5G population coverage in Hungary's capital city to 30% by the end of 2020.
Vodafone was first out of the 5G traps in Hungary, however, launching services in 2019 using 3.6GHz frequencies acquired three years previously.
Digi woes
In early-February 2021, shortly after the 900MHz/1800MHz auction was wrapped up, NNMH appeared to put another issue to bed.
The authority announced that Hungary's Supreme Court had ruled in its favour over the decision to block Digi Communications, the parent company of pay‑TV and broadband player Digi, from participating in the 2020 multiband auction. Digi Communications subsequently took legal action against NNMH, but the Supreme Court ruled it had acted "lawfully".
Through what seems a technicality, Digi Communications' Hungarian subsidiary was not allowed to take part directly in the multiband auction. NNMH took the view, however, that any concessions Digi Communications acquired would simply be handed over to its broadband and pay-TV operation, thus affecting the "purity" of the auction process.
NNMH, somewhat triumphantly, said Digi Communications had no way to appeal the Supreme Court's decision.