T‑Sys HU exit deal adds to sense Hungary is souring for DT, and exposure is being pared back.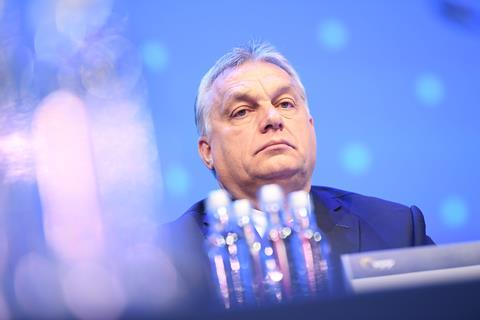 Magyar Telekom (MT) agreed a preliminary deal to sell enterprise unit T‑Systems Hungary (T‑Sys HU) to local IT service provider 4iG, raising a further question over Group perception of Hungary's market appeal.
The Heads of Terms arrangement envisages that 4iG will buy 100% of T‑Sys HU's shares, but does not include the unit's small‑ and medium‑size enterprise business, which will be carved out before handover and remain under MT control.
As well as the ownership change, the deal features plans for a "long-term" resale arrangement, which would see T‑Sys HU retain rights to market MT's telecoms services in the large enterprise and public sector segments. 4iG — which has been put in debt-funded expansion mode by new Chief Executive and largest shareholder Gellert Jaszai — will have licence to use the T‑Systems brand in Hungary for three years after the deal's conclusion.
Completion of a full sale and purchase agreement is expected before the end of 2019, but remains "subject to the due diligence of T‑Systems and the further negotiations between the parties", said MT.
An abrupt turn for the exit
No detail was offered on MT's financial rewards from the deal.
The NatCo was also notably quiet on strategic thinking behind the sale, which represents a clear change in the operator's direction. It comes only three years after the Hungarian NatCo itself took management control of T‑Sys HU's customer operations from T‑Systems, while also contrasting with various recent local acquisitions — of Group unit GTS Hungary in 2015, property lessor Serverinfo in 2016, and Hungarian IT service provider ITgen in 2018 — to build up the unit (Deutsche Telekomwatch, #58 and #69).
MT is also divesting part of its business that has been seeing significant growth. Its results show a 22%‑increase in systems integration and IT revenue in the year to 31 December 2018 (although these do not drill into the source and profitability of those sales). This line also represents a significant chunk of MT's total revenue in Hungary (around 18%).
Against that, the large enterprise pullback that comes with the deal could be seen as a fit with rationalisation and de‑deduplication efforts within Deutsche Telekom (DT), including ongoing tidying up of its disparate Europe area businesses, and enterprise market rationalisation efforts taking place at T‑Systems. At the same time, MT's retention of T‑Sys HU's SME business chimes with DT's predominant mid-market focus for NatCos' business-to-business services, with emphasis on cloud, convergence, and Internet of Things (Deutsche Telekomwatch, #74 and passim).
DT reading the political runes
Wider trends may also be at play in MT's decision to sell up.
The exit from T‑Sys HU comes amid increased attention on DT's presence in Hungary (and other central and eastern Europe markets), seeing repeated recent visits by Group Chief Executive Timotheus Höttges and other senior management to Budapest, to meet nationalist Prime Minister Viktor Orbán, and rumours of a possible sale of DT's majority stake in MT (Deutsche Telekomwatch, #71, #76, #79, and #82).
Beyond DT's regulatory concerns in Hungary, and Europe as a whole, Orbán's government has tended towards closer and more direct involvement in business than predecessors, including participation in Hungary's IT sector, and possible involvement in the country's 5G rollout (something likely to have particularly perturbed DT, in view of its criticism of the decision to reserve some 5G spectrum for industrial players in Germany, potentially cutting operators out of the private 5G network loop).