MobiledgeX set to be involved in future releases.
DT investment RemoteMyApp is providing the streaming technology.
Service not yet available on Apple iOS mobile devices.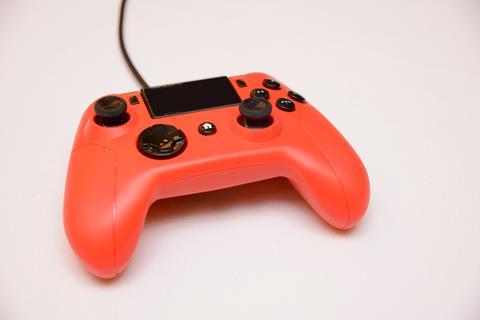 Telekom Deutschland (TDE) trumpeted the commercial launch of cloud‑based gaming service MagentaGaming, following a beta‑phase trial (Deutsche Telekomwatch, #86).
Originally positioned as the "Netflix of video games" by Claudia Nemat, Head of Technology & Innovation at Deutsche Telekom (DT), MagentaGaming makes use of a "decentralised edge cloud concept" to reduce latency and prevent buffering. The service is said to work on TDE's fixed network as well as its LTE and 5G mobile platforms.
TDE said the streaming gaming service has now been tested by 20,000 users and initially includes 100 games. The service is open to all customers, but TDE subscribers can combine it with the NatCo's StreamOn Gaming option for a zero‑rated service. Furthermore, TDE indicated that the new gaming service will soon be integrated with Magenta TV.
Poland‑based gaming technology provider RemoteMyApp confirmed that it is providing and maintaining the streaming technology behind MagentaGaming.
RemoteMyApp was established in 2014 with funding from venture capital player Tar Heel Capital Pathfinder. In June 2020, it received a €2m investment from Telekom Innovation Pool, DT's strategic investment fund (Deutsche Telekomwatch, #95). The gaming technology specialist has so far launched two products: Remotr, an application that allows streaming from a user's computer to any other device; and Vortex Cloud Gaming, a cloud‑based games‑on‑demand service.
As things stand, it seems that MagentaGaming is available only in the German market. Worth noting is that Austrian NatCo Magenta Telekom also provides a Magenta Gaming-branded service, but confirmed that this is a separate offer that targets the gaming market with specific internet tariffs supported by DOCSIS 3.1 cable technology. "Cloud gaming is not included and also not available at Magenta Telekom in Austria", a spokesperson for the NatCo said.
DT has signalled that MagentaGaming will be exported to other markets, and described the TDE launch as a "blueprint" for other NatCos.
What, no MobiledgeX?
Some surprise has been expressed that MobiledgeX technology does not appear to be involved in the new MagentaGaming platform.
The DT spinout is specifically focused on the development and exploration of edge services and online gaming, and would seem to be a candidate to support a cloud‑gaming service like MagentaGaming.
MobiledgeX has already partnered with Niantic, the US‑based creator of augmented reality (AR) games, with the aim of creating AR gaming services that will exploit DT's 5G network, MobiledgeX servers, and Niantic's proprietary Real World Platform for AR gaming (Deutsche Telekomwatch, #70, #77, #90, and passim).
A DT spokesperson told Light Reading that MagentaGaming is not currently running on MobiledgeX technology, owing to "technology compatibility issues during the development stage", but insisted that it plans to "migrate the service on to MobiledgeX cloudlets for future releases".
Apple hasn't bitten
DT has already acknowledged that it will face considerable competition from hyperscalers and others in the cloud‑gaming market, pointing to Google, Microsoft, and Sony (PlayStation Now). Google has launched Stadia, while Microsoft is launching xCloud in mid‑September 2020. Meanwhile, Amazon recently relaunched Twitch Prime as Prime Gaming, and Nvidia introduced the GeForce Now cloud gaming platform in February 2020.
It seems that all cloud‑gaming service providers face a similar problem: they are not available on Apple iOS‑based mobile devices such as iPhones and iPads because of strict App Store guidelines. TDE indicated that the service is available on macOS-based Apple Macs and MacBooks as well as Windows PCs, but only on smartphones and tablets with the Android Mobile operating system. According to Business Insider, both Stadia and xCloud have fallen foul of App Store guidelines because each game is not being submitted individually to Apple's review process. TDE acknowledged that "due to Apple's strict specifications, the way to the Apple store is not yet clear".

Anne Morris is a freelance journalist, editor and translator. She has been working as a reporter and news analyst for TelcoTitans since 2016.