eSIM control sensitivities raise a question over wearables and IoT push.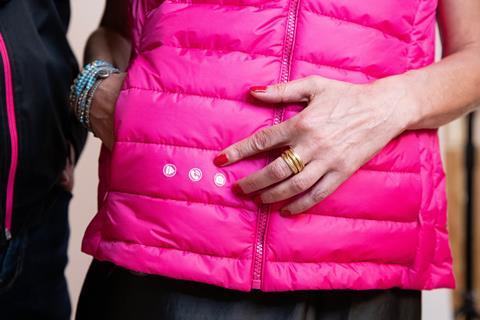 Magenta Telekom (formerly T-Mobile Austria) is said to have quietly withdrawn the ability to activate an embedded SIM (eSIM) online, highlighting what appears to be general queasiness about exposing the virtual SIM cards to fraudulent activity.
The NatCo, and rivals A1 Telekom Austria and Three Austria, now invite customers to an actual bricks-and-mortar store in order to set up an eSIM profile, by scanning a QR barcode with an eSIM-compatible device. This would appear to reduce the much-vaunted flexibility of eSIMs, and the ability to download new user profiles over the air. Local newspaper Der Standard noted that Magenta Telekom originally offered online activation when it first launched the eSIM service in October 2018.
The NatCo has given few reasons for its decision to disable eSIM downloads via the Mein Magenta Mobile self-service application, at least for the time being, beyond general security concerns.
Deutsche Telekom (DT) has generally been bullish about the importance of eSIM, for both consumer devices and within machine-to-machine communications environments, and previously indicated its intention to instigate a Group-wide rollout in 2018. As things stand, it appears that an eSIM service is being offered by NatCos in Austria, Croatia, Czech Republic, Germany, Greece, Hungary, and the United States. The service is not yet clearly marketed by NatCos in Montenegro, the Netherlands, Poland, Romania, and Slovakia.
The number of eSIM-enabled devices that are on offer remains thin on the ground, with most NatCos providing the latest Apple iPhone models (XS, XS Max, and XR, with the iOS 12.1.1 operating system). Some also offer the Apple Watch, Samsung Galaxy Watch 4G, or Samsung Gear Watch.
It seems that the ability to activate eSIMs online is far from widespread within DT. For example, Telekom Deutschland sends access codes to customers via post, and then invites them to scan the code within the customer service portal. In Croatia, Hrvatski Telekom allows a QR code to be ordered online, and then sends it to an email address for scanning. T-Mobile Czech Republic also provides a QR code that can be used to upload an eSIM profile to a device, while Cosmote Greece customers are sent to a Cosmote or Germanos store to buy an eSIM device and obtain a QR code. Meanwhile, Magyar Telekom and T-Mobile US appear to offer an eSIM service that can be activated through a smartphone application, which can be downloaded once the device is connected to a Wi-Fi network.
Standards please
At the same time, the Group has acknowledged the competitive and security risks that are inherent with the eSIM (Deutsche Telekomwatch, #41), and has continually called for industry collaboration on standardisation under the auspices of the GSM Association (GSMA).
DT continues to push innovation in the eSIM realm. For example, it recently developed a native Android application, called Multi Device Management (MDM), in collaboration with Hungary-based mobile solutions specialist Mito Digital, for the management of multiple devices connected to an eSIM profile. The application was presented at Mobile World Congress 2018. More recently, the Group flagged the development of nuSIM, which is a new integrated SIM card designed specifically for Internet of Things (IoT) devices (Deutsche Telekomwatch, #81).
eSIM is a global specification by the GSMA that enables remote SIM provisioning of any mobile device. It allows consumers to store multiple operator profiles on a device simultaneously, and switch between them remotely, though only one profile can be used at a time. The GSMA is currently focusing on a number of matters such as ironing out interoperability issues between eSIM profiles and the actual embedded SIM card, for instance, and describes the eSIM ecosystem as "still evolving". In April 2018, reports emerged that the US Department of Justice had opened an investigation into the possibility of collusion between AT&T, the GSMA, and Verizon Communications over eSIM standards (Deutsche Telekomwatch, #73). However, little on this subject has emerged since then.