Long-time legal and regulatory challenges around site rollout look to be coming to a head in the 5G era.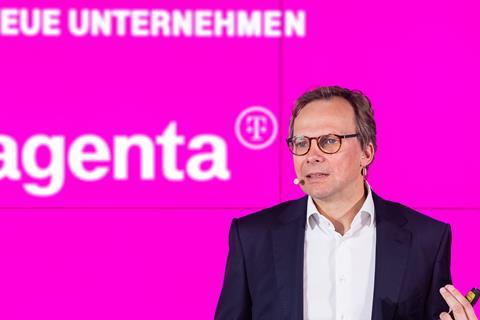 Andreas Bierwirth, Chief Executive (CEO) of Magenta Telekom (MT AT), said 5G rollout in Austria is being stalled by high rental costs for mobile masts.
Bierwirth, along with his counterparts at rivals A1 Telekom Austria (Marcus Grausam) and Three Austria (Jan Trionow), used the July 2020 5G Digital Summit organised by Internetoffensive Österreich to press for more support from government and public organisations, to ensure that Austria does not fall behind other European countries on 5G.
According to Reuters, Bierwirth described the current rollout process as "stuck", citing high rental costs for mobile masts on public sites that he said are often more than twice as much in Austria compared to Germany. A spokesperson for MT AT told Deutsche Telekomwatch that the three operators are calling for an "investment‑friendly framework" to enable the sector to "accelerate the ongoing rollout after the [COVID‑19] crisis and to quickly recover from private sector investments".
Internetoffensive Österreich was established to advance collaboration between business and politics in the field of ICT. Bierwirth, Grausam, and Trionow are all listed as board members. The initiative aims to improve Austria's ranking in the Networked Readiness Index (NRI). In 2019, Austria was ranked 15th in the NRI out of 121 countries.
Talks called to help find 5G a home
Particular blame for the high rents has been attached to state‑owned companies Autobahnen- und Schnellstraßen‑Finanzierungs‑Aktiengesellschaft (ASFINAG), responsible for Austrian motorways; railway operator ÖBB; and Österreichische Bundesforste, which manages Austria's forests.
The spokesperson pointed to a 'reference rate ordinance', adopted by the Rundfunk und Telekom Regulierungs (Austrian Regulatory Authority for Broadcasting and Telecommunications/RTR), which the spokesperson said "stipulates a one‑time impairment charge for public‑sector landlords" and was calculated on the basis of average rental fees. MT AT asserts that no agreement has been reached with ASFINAG, ÖBB, or Österreichische Bundesforste on the application of this regulation. The three operators have therefore invited the state‑owned companies to a roundtable to thrash out a joint solution.
Internetoffensive Österreich called for a national 5G taskforce to be established to ensure better collaboration between the government, industry, and local communities. Trionow said a reduction in mobile mast costs and frequency fees, as well as tax incentives for private households and improved cooperation with communities, would help overcome rollout challenges.
MT AT indicated that Österreichische Bundesforste has agreed to upgrade pilot sites to 5G free of charge. However, ASFINAG and ÖBB responded to the assertions with some anger, saying that the criticism levelled by the three operators was completely unjustified, inappropriate, and factually incorrect.
The state‑owned duo said claims that the expansion of the 5G networks would come to a standstill is "incomprehensible and a distortion of the truth". Instead, ASFINAG and ÖBB assert that the mobile operators are attempting to interfere with contracts that have existed for years in order to achieve a significant reduction in charges.
It is not clear whether the three state‑owned companies have agreed to participate in the roundtable proposed by the operators.
5G progress to date
MT AT became Deutsche Telekom's first mover on 5G when it launched services in March 2019 (Deutsche Telekomwatch, #82). As well as ensuring that Austria does not fall behind other countries, the NatCo will be keen to keep polishing its Group 5G credentials and maintain a headstart over rivals. Three Austria launched 5G services shortly after MT AT, in June 2019, followed by A1 in January 2020.
MT AT said it had rolled out 600 5G sites by the beginning of July 2020, and now covers 25% of premises. Its aim is to deploy 1,200 sites, covering 40% of premises, by the end of 2020.
According to Die Presse, Bierwirth is confident that subscriber demand for 5G will take off quickly once all the elements are in place. He expects the "champagne cork" moment to arrive in the autumn with the launch of the first 5G‑equipped Apple iPhone.
According to the 5G Digital Summit, more than 2,000 5G sites will have been deployed in Austria by the end of 2020, covering more than 50% of the population. At present, 1,200 sites provide coverage for 25% of the population. Austria is aiming to have nationwide 5G coverage by the end of 2025.
Austria recently postponed its second 5G auction for frequencies in the 700MHz, 1500MHz, and 2.1GHz bands due to the COVID‑19 pandemic. The auction is now due to be held in the second half of August 2020.

Anne Morris is a freelance journalist, editor and translator. She has been working as a reporter and news analyst for TelcoTitans since 2016.