DT tries its luck on another long-view innovation investment.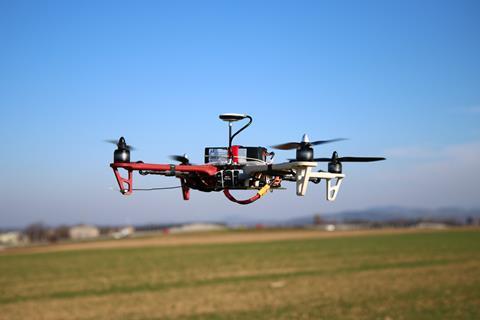 Deutsche Telekom (DT) was reported to have expanded collaboration with Deutsche Flugsicherung (DFS), Germany's state‑owned air traffic control operator, on commercially operated drones.
Business magazine Wirtschaftswoche suggested the two organisations have formed a joint venture called Droniq, focused on offering a digital platform for tracking (and eventually controlling) unmanned aerial vehicles (UAV) through mobile networks. A spokesperson for DT told the publication that the venture could enable "long‑haul" flights for UAVs — which are currently largely confined to line‑of‑sight flying. Delivery companies, security authorities, and infrastructure players (such as energy providers) are said to be among target clients.
DT has reportedly only taken a minority stake in Droniq, which will be headquartered in Frankfurt, and is scheduled to begin operations after summer 2019. Germany's Bundeskartellamt (Federal Cartel Office) is said to have already given the JV a green light.
After getting up-to-speed in Germany, DT and DFS are reportedly planning to expand the JV to other European markets, including Austria, Greece, and the Netherlands, from 2021.
DT ditches solo missions for formation flying
The JV's formation fits with the Partnering‑led modus operandi DT has shifted to over recent years, when it comes to innovation.
Its old two‑track, 'either–or' approach — involving hands‑on activity through the Digital Business Unit, or arms-length investment through T‑Venture (both of which are now defunct) — has been replaced by a more wide-reaching and opportunistic business expansion strategy, largely led by the Group's prolific USA & Corporate Development division. It has built a large and varied portfolio of niche JVs, spinouts, and minority investments in areas such as aviation communications (Spearhead), e‑mobility (Comfortcharge and Enio), edge computing (tooz technologies and MobiledgeX), Internet of Things, security, and connected-vehicles (Deutsche Telekomwatch, passim).
DT has been working with DFS on drones since 2016, when they flagged a joint research project focused on "concrete applications of unmanned aircraft", also involving logistics group Deutsche Post DHL and RWTH Aachen University. They had since indicated they were jointly developing and trialling a UAV traffic management system, and demonstrated mobile network-controlled drones at February 2018's Mobile World Congress, alongside UAV supplier Microdrones (Deutsche Telekomwatch, #58 and #71). Aside from the DFS tie‑up, DT has since 2017 been marketing a drone defence shield solution to business customers, based on a special version of the DroneTracker software of Germany‑based drone technology specialist Dedrone. It also features a frequency scanner from Rohde & Schwarz, microphone arrays from Squarehead Technology, radar equipment from Robin Radar Systems, and jammer technology from HP Wüst (Deutsche Telekomwatch, #59). DT has not provided an update on the offering's traction.