T-Mobile US highlights cloud cost benefits of container-based and standardised platforms.
DT's Nathan Rader reiterates need to change people and processes en route to a cloud-native future.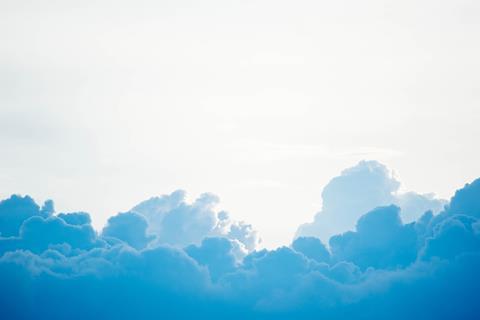 Deutsche Telekom (DT) executives on both sides of the Atlantic highlighted how Kubernetes is central to their evolving cloud-native strategies in the 5G era.
Thom McCann, Senior Manager of the Cloud team at T-Mobile US (TMUS), described how the NatCo has built a Kubernetes platform and ecosystem for the public cloud. The platform, called Conducktor, provides the underlying infrastructure for the management of about 20,000 application programming interfaces (API) by the different application teams.
In a presentation during October 2020's Cloud Native Summit featuring Kubernetes conference, McCann emphasised that the use of a container orchestration system such as Kubernetes enables TMUS to keep costs down. "We have been running a container-based platform for four years. In December2018, we saw an inflection point where we had more containers than virtual machines", he said, noting that this enabled TMUS to change the trajectory of costs.
"We continue to grow our usage [in] the cloud, but our costs have been maintained pretty much from a compute perspective —compute costs have been pretty level for quite a long time now. One of the things that we think really drives the economics is … consistency. Kubernetes isn't necessarily magic dust. You're not going to reduce your cost with Kubernetes if you don't manage it correctly."

McCann.
According to SDxCentral, McCann said in April 2020 that the centralised management of Kubernetes containers combined with a standardised approach to Kubernetes clusters via the Conducktor platform will help TMUS cut cloud costs by $30m (€26m) during the next year.
TMUS currently uses public cloud services from Amazon Web Services and Microsoft Azure to run many of its customer-facing applications, as well as integrations with third parties such as Apple and Netflix.
McCann emphasised that applications based on Kubernetes will continue to be the best way to take advantage of new opportunities brought by 5G mobile edge compute and the public cloud.
"Someday, we'll look back and we'll wonder how we ever lived with just no compute at the edge… you will also see mobile compute on the edge directly connected to the towers and this is going to enable many new types of use-cases. And that's going to be driven by Kubernetes."

McCann.
Sweeping changes
At Group level, DT already uses Kubernetes in its own infrastructure and as part of its Open Telekom Cloud enterprise and cloud platform, launched in partnership with Huawei Technologies (Deutsche Telekomwatch, #46, #76, and passim). The Cloud Container Engine, a platform-as-a-service offering within Open Telekom Cloud, runs on the container platform.
DT has been regarded as being on the front line of growing industry efforts to migrate from virtual network functions (VNF) to cloud-native network functions (CNF), and employ containerisation on the back of Kubernetes software.
Nathan Rader, Vice-President of Cloudified Production at DT, confirmed that Kubernetes is the "main transformational component" on the path towards a more distributed and cloud-based infrastructure, "along with potentially some work that we're doing with exposing some of our network capabilities towards the outside world to make our network a little more smart".
Speaking on the Cloud Native Telco panel during September 2020's DSP Leaders World Forum, Rader nevertheless conceded that operators are "still in the early phases of trials and testing", although he said that DT does "see this technology maturing quite a bit from our vendor ecosystem".
He added that, while telecoms operators clearly want to embrace a cloud-native future, "it is going to take some effort, and it's not going to be just a technology change".
"It's not just that we can come in one day and say 'look, we've installed a cloud-native network function and it works. We have to have a change of the people and processes in the organisation to make it possible, and I think that's actually the more difficult part, more so than the technology change that is coming from it."

Rader.
Rader himself appears to be part of the changes that he deems so essential for DT. Before joining the Group in 2020, he served for four years as Director of NFV Strategy at Canonical, the computer software specialist behind the Ubuntu Linux operating system.