Authorities continue long search to resolve NatCo's role as Optima babysitter, and wider broadband domination in Croatia.
Another outcome of COVID-19 disruption to regulators' plans in Europe.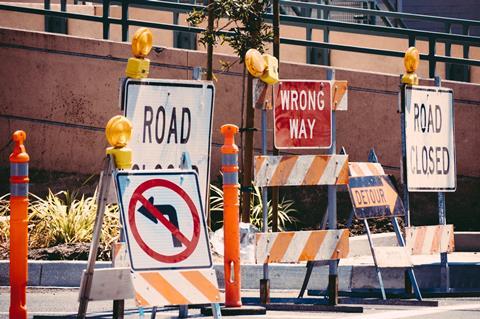 The divestment of Hrvatski Telekom's (HT) 17.4% holding in Optima Telekom was put on hold until at least the end of 2020, after Croatia's telecoms regulator postponed the sale because of the coronavirus pandemic and an earthquake that took place in Zagreb during late‑March 2020. The delay is also likely to affect the potential sale of the 36.9% stake held by Zagrebačka banka in Optima, for which HT has the right to find a buyer.
HT began the process in early‑2020, moving to end a contentious and somewhat unorthodox 'management' relationship that stretches back to 2014 (Deutsche Telekomwatch, #91 and passim). Following a request from Agencije za zaštitu tržišnog natjecanja (Competition Agency/AZTN) to modify the terms of the auction to enable bidders from outside the telecoms industry to participate, the deadline for submission of offers was extended by 16 days to 18 March 2020.
However, at the end of March 2020, Hrvatska regulatorna agencija za mrežne djelatnosti (Croatian Regulatory Authority for Network Industries/HAKOM) postponed the application of part of a margin squeeze test at HT, and its subsidiaries Iskon Internet and Optima Telekom, until the end of 2020. The test, apparently integral to the sale of the stakes in Optima, is designed to show the incumbent is not abusing its dominant market position and harming its wholesale customers' margins.
There has been speculation that Amsterdam-based United Group — which provides telecoms and media services in various south-eastern European markets, and received approval from AZTN to acquire HT rival Tele2 Croatia at the end of January 2020 — may be interested in acquiring Optima. A1 Hrvatska, part of A1 Telekom Austria Group, has also been suggested as a potential bidder.
Optima one of a number of babies HT left holding
A delay to the Optima sale may not be a huge short term issue for HT or HAKOM, but could create significant additional contractual complications if it is not wrapped up quickly in the New Year. HT's management rights over Optima are due to expire in the not-too-distant future, on 10 July 2021.
Further drag could also potentially be a headache in terms of M&A resource and focus for HT. The operator's Optima stake sits within HT holding, a special purpose vehicle it set up in 2018 to house adjacent businesses such as Combis (IT services), E‑Tours (travel services), Iskon Internet (internet and data services), and KDS (cable TV).
HT has not explicitly stated that the HT holding family is ultimately destined for sale, but E‑Tours was offloaded in late‑2019 and Optima itself is evidently lined up for divestment. Meanwhile, Crnogorski Telekom and HT Mostar — HT's two foreign telco interests — have not been put into storage within HT holding, and HT has repeatedly indicated eagerness to advance this area of its business, rather than sell it.