Incubator hothouse's new startup accelerator goes live.
Forty -six applicants whittled down to just 13.
Potential investment on the table for startups with "most promising" GNSS use-case.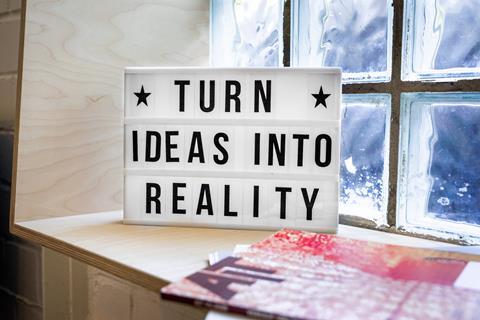 A total of 13 startups were enrolled in Accuracy Unlocked — an acceleration programme hosted by Deutsche Telekom's technology incubator hubraum in partnership with Swift Navigation.
Forty-six startups are said to have applied for participation, with hubraum and its partners "hand-select[ing]" those that performed best during a series of interviews last month (Deutsche Telekomwatch, #103).
The chosen startups (see below) are now set to pitch use-cases that "adopt, integrate, and optimise" global navigation satellite system (GNSS) tech — supplied by Swift — during two demo days in July and August this year. The "most promising" use-cases will be offered a "joint business development opportunity" and potential investment.
Other perks of being selected include the provision of product testing equipment, "free access" to Swift's Skylark cloud corrections service for the "remainder of 2021", and further networking opportunities.
For Deutsche Telekom and US-based partner Swift, the programme facilitates the development of GNSS-based solutions that complement their jointly-offered Precise Positioning enterprise service, unveiled in March 2020 (Deutsche Telekomwatch, #92 and #95).
Precise Positioning — which leverages the mobile network and Swift-supplied technology and software to improve the accuracy of autonomous vehicle positioning on roads — is in the process of being rolled out in a further eight European markets (and potentially others), building on existing deployments in Germany and the USA (Deutsche Telekomwatch, #95). The eight markets are Austria, Denmark, France, Italy, the Netherlands, Sweden, Switzerland, and the UK.
Accuracy Unlocked participants, 2021

Startup
Focus / product (apparent)
Source: hubraum.

AI.Land GmbH

Germany

Focus on bringing to market a "field robot" developed by the Aachen University of Applied Sciences for the "automation of monotonous and physically demanding field work". Targeting the agribusiness sector.

Angsa Robotics

Germany

Developer of an autonomous "trash picking" robot. One use-case is the cleaning of festival venues after events. Precise localisation via GNSS is said to be essential to its operation.

Auve Tech

Estonia

Autonomous vehicle and transport systems manufacturer. Flagship product is a self-driving shuttle, dubbed Iseauto. Also provides fleet management services.

Capra Robotics ApS

Denmark

Designs and manufactures wheel frames for "mobile robots" to improve range of mobility.

Farmetronics Engineering

Netherlands

Developer of e-trac, an autonomous tractor which runs on renewable energy sources.

Konboi One

France

Software for fully-autonomous driving. Appears to be in the process of product development, and is actively recruiting.

Kingdom Technologies

UK

Producer of robotic lawn mowers, built for large terrains. Targeting enterprise clients such as city councils, golf clubs, and universities.

KNOT // docking for scooters

France

Produces charging infrastructure and docking stations for "micro-mobility" vehicles. Primarily consumer-focused.

Level Five Supplies

UK

Offers products and services from a "global" ecosystem of autonomous vehicle and robotic component suppliers.

PANTOhealth

Germany

Developer of predictive maintenance and real-time monitoring solutions. Targeting an enterprise market.

Smartmoov

France

Markets a road safety solution called Dashcam to provide insights into a driver's behaviour and performance. Can be used as an educational tool by driving instructors.

SolarCleano

Luxembourg

Developer of battery-powered and remote-control solar panel cleaning robots.

Zeus Scooters

Ireland

Producer of the "world's first" 3-wheeled electric scooter. Scooters are accessible to consumers in 21 cities across Germany.

Sam Patterson is a Staff Reporter for TelcoTitans, contributing telecoms news analysis since September 2020 as part of the TelcoTitans Editorial team.