Chancellor under pressure to take harder line on Chinese supplier.
TDE faces risk of shutting down "unsafe" network components.
Hungary, UK indicate willingness to ignore US calls for Huawei clampdown.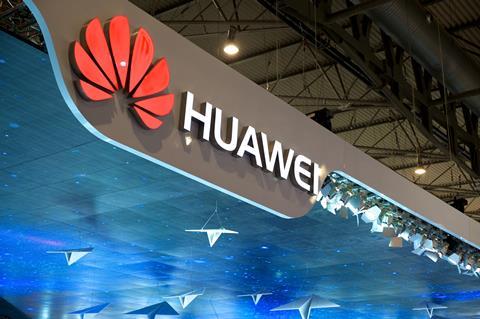 Deutsche Telekom (DT) senior executives no doubt watched with concern as rancour mounted in Germany over Huawei Technologies.
Political allies and opponents of Chancellor Angela Merkel became increasingly vocal against what they see as an overly lax attitude, vehemently repeating claims that Huawei does indeed pose a risk to national security — something which the Chinese supplier strenuously denies.
Annegret Kramp-Karrenbauer, Minister of Defence — and Chairwoman of the Christian Democratic Union (CDU) party, the same affiliation as Merkel (and arguably her heir-apparent) — told a cybersecurity conference that current national checks designed to prevent foreign governments from gaining access to Germany's critical infrastructure may not be sufficient. "If [it's] not possible [to stop cybersecurity threats from China], then one has to ban Huawei from the procedure — just like other countries have done", she said.
Heiko Maas, Minister of Foreign Affairs in Merkel's coalition government — and a Social Democratic Party (SPD) member of parliament — said Huawei should only be considered as a contractor if Germany had legal assurance that the supplier was not forced to share data with the Chinese state. A test of trustworthiness was lacking in the current process, added the Minister. According to Reuters, Maas believes Huawei would not pass such a test.
Fanning the flames of an increasingly heated Huawei debate was an official visit to Germany by the US Secretary of State Mike Pompeo to mark the 30th anniversary of the fall of the Berlin Wall. Washington is a cheerleader for banning Huawei in countries it deems allies, and Maas used the occasion to thank the USA for its contribution to German reunification. "Without the leadership of America, there would have been no reunification", he said, adding that "we owe our freedom and our unity to you".
DT continuing to walk a political tightrope
DT has often appeared to push back against anti-Huawei forces in a subtle way, by calling for calm and rational debate, and warning politicians that 5G will likely be delayed in the event that the Chinese vendor is blocked from involvement in 5G (Deutsche Telekomwatch, #80).
Rather than drawing attention to huge operational disruption and expense if DT has to rip out existing 4G infrastructure supplied by Huawei, the Group is pressing more sensitive political buttons that might work in its favour.
If politicians in Germany play hardball with the Chinese supplier, the implication is that they run the risk of putting the country behind international competitors when it comes to developing smart‑factory and other 5G‑enabled solutions that might realise Industrie 4.0, a strategic initiative to establish Germany as a lead market and provider of advanced manufacturing solutions.
The rise in tensions looks to be increasing pressure on DT to outline how it plans to move forward with German network supply, however. In November 2019, business weekly Wirtschaftswoche claimed DT had decided to phase Huawei equipment out of its core network over time, as part of its normal upgrade cycle. DT did not confirm or deny the report, with a spokesperson telling Reuters that "fundamentally, we are pursuing a multi-vendor strategy and source network components from several vendors. Security comes first". Nonetheless, Chinese Ambassador to Germany Wu Ken was reported to have criticised DT's apparent plan, saying it would send a protectionist message.
Security catalogue backlash
Raising the hackles of dyed-in-the-wool Huawei doubters is a "security catalogue" sanctioned by Merkel in October 2019 (Deutsche Telekomwatch, #88). Through this, Berlin appeared to tacitly allow the Chinese vendor to supply 5G network equipment. The document made no explicit mention of Huawei, but simply stated that all suppliers need only sign a "no spy" clause in order to respond to 5G tenders.
Merkel immediately came under fire at home and abroad. Critics thought her unilateral decision played fast and loose with Germany's cybersecurity, and was prompted by fear of trade retaliation from China.
Norbert Röttgen, a CDU member of parliament and Chairman of the Bundestag's Committee on Foreign Affairs, told Politico that Merkel should submit the decision on Huawei to the Bundestag, Germany's federal parliament, rather than take matters into her own hands. "The last word is far from spoken and I'm also cautiously optimistic that this matter can be decided in the Bundestag in the coming weeks or months", he said.
Neither is the European Union (EU) sanguine about Huawei as a safe pair of hands. Member states recently struck a cautionary tone in a "coordinated risk assessment of the cybersecurity of 5G networks", emerging from implementation of European Commission (EC) recommendations to ensure cybersecurity across 5G networks in the EU. Although Huawei (and smaller rival ZTE) were not mentioned by name, the two were clearly in EU thinking.
"Among the various potential actors, non‑EU states or state-backed [actors] are considered as the most serious ones and the most likely to target 5G networks. In this context of increased exposure to attacks facilitated by suppliers, the risk profile of individual suppliers will become particularly important, including the likelihood of the supplier being subject to interference from a non‑EU country. "

— EC, Finland (current holder of rotating EU presidency).
Huawei found some crumbs of comfort in the report, however. "We are pleased to note that the EU delivered on its commitment to take an evidence‑based approach, thoroughly analysing risks rather than targeting specific countries or actors", it said.
Background checks
To try and placate concerns that Huawei or any other 5G supplier might pose a threat to national security, Germany's telecoms regulator Bundesnetzagentur and the German Federal Office for Information Security (BSI) have drawn up equipment selection criteria (Deutsche Telekomwatch, #81). With backing from Merkel, who is keen that Germany sets its own security standards, operators and vendors are obliged not to install critical core components until they have been tested in a BSI‑approved laboratory, certified, and undergone further checks on delivery. Telekom Deutschland (TDE) is likely to have approved of this approach, as it has previously proposed similar measures (Deutsche Telekomwatch, #80).
There was a recent suggestion from members of Germany's coalition government that TDE and other operators might be rolling out 5G networks with equipment not meriting security pass marks. "Anyone who installs components that fall later through the security clearance and receive no security certificate, they must dismantle them", a spokesperson for the Ministry of the Interior told WirtschaftsWoche.
Hungary comes out for ally China
Péter Szijjártó, Minister of Foreign Affairs & Trade in Hungary, reportedly told an event in China in early‑November 2019 that Huawei will be involved in Hungary's 5G rollout. The Hungarian government, which has forged close economic ties with China, said no evidence had been found that Huawei posed a threat to national security.
Magyar Telecom (MT) has yet to confirm the suppliers it will use for 5G. In an email response to media questions, the operator said telecoms regulator Nemzeti Média- és Hírközlési Hatóság (National Media and Infocommunications Authority/NMHH) had already registered Huawei as a participant in 5G tenders. "[MT] is currently testing 5G technology with several suppliers, including Huawei's Hungarian unit", said the NatCo. "However, it has not entered into an agreement with Huawei to build up its entire Hungarian 5G network", it added.