Long-running network ally Ericsson Nikola Tesla wins four‑year 5G cooperation deal.
CEO Nebis focused closely on B2B growth opportunities.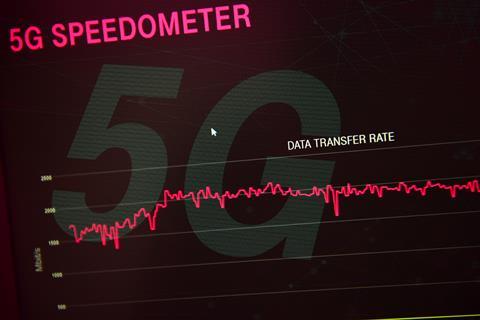 Hrvatski Telekom (HT) signed a "cooperation agreement" with Ericsson Nikola Tesla (ENT), Ericsson's Croatian affiliate, which makes it HT's exclusive supplier of 5G radio equipment until 2024.
ENT is a longstanding strategic HT partner, and the 5G deal was billed as an extension of a "network modernisation" programme that the two businesses embarked upon in 2018 (Deutsche Telekomwatch, #72). Using equipment from the Ericsson Radio System portfolio, ENT started trialling 5G with HT at that time.
Kostas Nebis, Chief Executive at HT — who has recently taken direct oversight of the NatCo's business-to-business activity (see separate report) — placed emphasis on Industry 4.0, and how 5G might stimulate Croatia's economy. He talked enthusiastically about higher energy efficiencies through "smart-metering and dynamic management of power supply", as well as increasing efficiency in agriculture by using "connected and automated devices and machinery".
ENT has a longstanding relationship with HT, which includes a major outsourcing agreement, struck in July 2014, related to 4G network implementation and maintenance (Deutsche Telekomwatch, #33). The vendor has also signed various mobile network upgrade contracts with Group interests including HT Mostar, a Bosnia and Herzegovina telecoms provider in which HT owns a minority stake, and HT‑controlled Crnogorski Telekom in Montenegro (Deutsche Telekomwatch, #5, #52, #57, #63, and #66).
Big and blurry on 5G coverage
Nebis expressed the ambitious goal of "connecting everyone" with 5G, although timelines are hazy. Dynamic sharing spectrum (DSS) looks set to help extend coverage. The tech allows frequencies previously specified for an existing radio access technology to be allocated, as and when demand arises, to 5G.
In June 2020, HT said it had enabled 5G services at ten base stations in Samobor — an area just outside Zagreb that has been designated as one of HT's 5G testing grounds (Deutsche Telekomwatch, #82) — using 2.1GHz frequencies currently allocated to 4G. The trial was performed using commercial Samsung S20 5G devices. An additional five base stations in Samobor were reportedly upgraded to enable 3.5GHz‑based 5G (Deutsche Telekomwatch, #94).
Croatia's multi‑band (or "5G") auction, covering 2.1GHz, 3.4GHz–3.8GHz, and 26GHz frequencies, is not expected to take place until later in 2020. HT nonetheless likes to keep the distinction between trials and full commercial availability as blurred as possible. The NatCo claims to have the "largest 5G area in terms of speed and coverage in Croatia".