PANNET still alive and kicking after recalibration of objectives.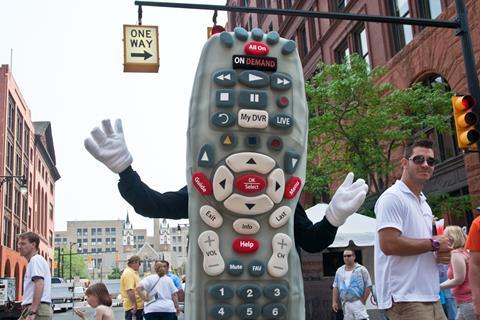 Hrvatski Telekom (HT) was flagged as the lead in-Group adopter of content personalisation technology from UK-based vendor ThinkAnalytics, as part of a broader deal with Deutsche Telekom (DT).
HT is said to have added ThinkAnalytics' software to over-the-top television service MAXtv Go during July 2019, and the supplier suggested it is also set to be integrated with main pay-TV offering MAXtv.
Beyond Croatia – which appears to have been a testing ground for the DT-ThinkAnalytics engagement – "rollouts in further countries are planned", said the vendor. It claimed the regional deployment will ultimately be "one of Europe's largest rollouts of advanced search and content discovery platforms", and support "more than ten languages, with some countries offering services in multiple languages". No further details were offered on the order or timeframe of these additional deployments.
ThinkAnalytics cited improved engagement, loyalty, and average revenue per user as key benefits of its software, which it describes as artificial intelligence- and machine learning-enabled, and a means to gain "real-time understanding to personalise each viewer's experience with intelligent search and recommendations". DT rivals Liberty Global, Sky, and Vodafone are among ThinkAnalytics' other customers.
Number-one Pan
The project sits within the TV component of DT's Pan-European Network (PANNET) project. PANNET' 's "single, standardised, cloud-based infrastructure will support future deployments", noted ThinkAnalytics.
PANNET, launched by DT in 2014, aims to harmonise and modernise service management and delivery within the Group's Europe segment, supported by a new regional network of back- and front-end data centres. It has long been troubled by limitations in supplier technology, and DT flagged its mandate had been scaled back (or "modified") after missing a 31 December 2018 deadline for "full" service migration (Deutsche Telekomwatch, #61, #67, #71, and #74). Its objectives are now more selective and value-led, and were recently subsumed within a wider International Technology & Services Delivery function within DT's Technology & Innovation division (Deutsche Telekomwatch, #77). Hungary – rather than Croatia – has previously been flagged as PANNET' 's hub for TV service modernisation.
DT's unfinished business in TV
With combatting churn sitting at the top of the Group's agenda, it is clear there is increased onus on executing go-to-market plans for TV and other retention-aiding add-on services (Deutsche Telekomwatch, #86 and passim). It also seems reasonable to assume that DT remains some way behind the curve in its TV development plans – having, like many operators, struggled to find a means to secure major growth in the space while over-the-top rivals have been flourishing, and cable TV players continuing to compete aggressively.
In its early days of TV expansion, DT targeted acquisition of ten million TV users across Germany and Europe by the end of 2017, but was still a way of achieving this figure 18 months after the deadline, at 30 June 2019 (with around 8.2 million, boosted by the recent UPC Austria buyout – Deutsche Telekomwatch, #67 and passim). No direct replacement-target was laid out during the Group's last strategy update, at May 2018's Capital Markets Day – other than plans to "intensify fixed-mobile convergence and TV commercialisation" in Europe, and inch up to 50%-pay-TV market share in Germany by December 2021 (from 41% at the end of 2017).
Across the Atlantic, meanwhile, T-Mobile US' expansion plans in the broadband and TV services have appeared curtailed (or worse) since 2017's loudly-trumpeted acquisition of Layer3 TV. The NatCo is yet to release uptake figures on the diluted TVision Home offering it introduced earlier in 2019, to mixed reviews (Deutsche Telekomwatch, #83).
The flipside of this is that DT retains a lot of clear ground to expand in TV. Few NatCos have penetrated a hugely significant portion their broadband base with TV, and those that have lean on a satellite or cable legacy, rather than obvious success in IPTV (see table). At the Capital Markets Day, DT indicated it was generating around €2bn in revenue from TV services in Germany and Europe – which would put their top-line contribution at only around 6% in those regions, and under 3% Group-wide.
DT NatCo TV and broadband customer base comparison (where published), 30 June 2019

NatCo

TV
(cable, broadband, satellite)
Broadband
access
Sources: DT; Deutsche Telekomwatch.

Telekom Deutschland

3.5 million

13.6 million

Telekom Romania

1.4 million

1.1 million

Magyar Telekom

1.1 million

1.2 million

Slovak Telekom

623,000

557,000

OTE

542,000

2.0 million

Hrvatski Telekom

490,000

619,000

Magenta Telekom

442,000

606,000

T‑Mobile Czech Republic

113,000

290,000

T‑Mobile Netherlands

–

578,000

T‑Mobile Poland

–

10,000