Croatian operator says Ukraine war exacerbating supply disruption challenges and inflation.
No change to FY22 guidance but management watching developments.
Telco still keen on M&A to expand regional footprint.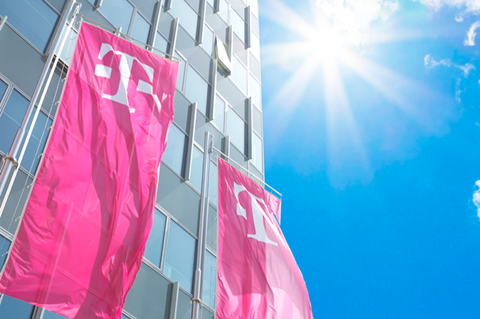 Croatia's Hrvatski Telekom assured that it remains on track to deliver its profit goals and expansion plans for the year, despite the risk-laden macro environment.
The Deutsche Telekom-controlled operator acknowledged that the "beginning of the year has brought up new challenges across Europe" as it reported its numbers for the three months to 31 March (Q1 FY22).
In its results statement, HT said it was "monitoring the developments and possible implications in our business and the country overall", but remained "focused on our strategy and key objectives".
It reaffirmed its FY22 goals of stable revenue and a mid-single digit increase in earnings after leases (EBITDA AL). HT also continues to target a mid-single digit decrease in capital expenditure over the twelve months, despite pressures on hardware pricing and delivery, and the demands of the operator's ongoing 5G and fibre investment plans.
The telco — which has long harboured ambitions to build out its footprint beyond Croatia and Montenegro, where it controls incumbent Crnogorski Telekom — added that it is still "monitoring and evaluating potential M&A opportunities" in Eastern Europe. "Our regional expansion outlook remains the same", said HT.
Supply stress
Directly, the war in Ukraine was said to have had only a "low" impact on HT's business, but management confirmed the crisis had "further exacerbated already ongoing inflationary pressures and disruptions in the supply chain due to COVID-19".
Energy price rises and supply chain disruption were "under observation, and [HT] is making every effort to minimise this risk and to adapt", it added.
It did not go into any remedial measures it is taking, including the possibility of implementing its own price rises.
'Monitoring new challenges'
HT is the first business within Deutsche Telekom's Europe segment to report on Q1, with the parent Group's numbers due out in mid-May.
The quarter saw HT post a small drop in sales (-0.7%), to HRK 1.7bn (£189m/€224m) — which it blamed on a change of tack at its enterprise business towards "higher profitability projects". Its Systems Solutions' revenue dropped 30.2%, to HRK 121.
The operator increased EBITDA AL by 5.1%, linked in part to the B2B rationalisation and other "transformation measures".
" It is… clear that the year 2022 has brought up new challenges across the entire world. While monitoring the developments and possible implications on our business and the country overall, we remain focused on our strategy and key objectives, but also ready to adjust if needed. "

Konstantinos Nempis, Chief Executive of HT.
Hrvatski Telekom Group financial performance breakdown, Q1 FY22

| | Q1 FY21 | Q1 FY22 | Change |
| --- | --- | --- | --- |
| Revenue | HRK 1,723m | HRK 1,711m | -0.7% |
| Croatia | HRK 1,591m | HRK 1,575m | -1.0% |
| Montenegro | HRK 134m | HRK 137m | 2.4% |
| EBITDA AL (after leases / adjusted) | HRK 619m | HRK 650m | 5.1% |
| Croatia | HRK 571m | HRK 599m | 4.9% |
| Montenegro | HRK 48m | HRK 51m | 7.4% |
| Net operating cash flow | HRK 582m | HRK 631m | 8.3% |
| Capex (after leases) | HRK 333m | HRK 356m | 7.0% |
Note: all comparisons on an "organic" basis.
Source: Hrvatski Telekom.