Croatian NatCo can now start 5G network rollout in earnest.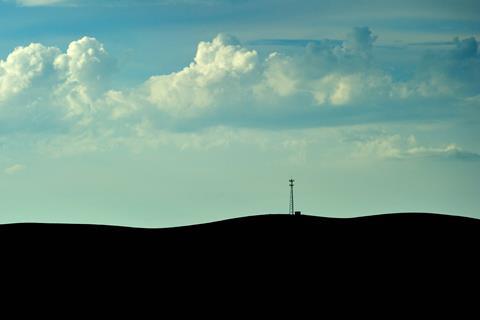 Hrvatski Telekom (HT) finally got its hands on 5G spectrum licences after regulator Hrvatska regulatorna agencija za mrežne djelatnosti (HAKOM) confirmed frequency awards in the 700MHz, 3.6GHz, and 26GHz bands.
The NatCo won the most spectrum in the auction, at a total cost of HRK 130m (£14.8m/€17.3m) for the 15‑year licences, and claims it is now in a position to build the "largest and fastest 5G network in Croatia".
HT gained a 2×10 MHz block in the 700MHz frequency band; twelve 10MHz blocks at 3.6GHz (120MHz in total); and two blocks of 200MHz in the 2.6GHz range (400MHz in total).
Rival operators A1 Hrvatska and Telemach Hrvatska (formerly Tele2 Croatia, which was acquired by United Group in May 2019) picked up licences in the same three bands. They each gained 2×10MHz at 700MHz; 100MHz at 3.6GHz; and 200MHz at 26GHz. Telemach Hrvatska said it spent €14.4m on the auction.
Italy‑based EOLO also won 200MHz in the 26GHz range, while BeeIN, Digicom, Eco Net, EOLO, Markoja, and Terrakom won regional licences in the 3.6GHz band. HAKOM said it raised a total of almost HRK 359m.
The regulator announced the auction process on 27 May 2021 after some delay caused by the coronavirus pandemic (Deutsche Telekomwatch, #93 and #104). The auction finally began on 12 July 2021 after the nine applicants were approved for participation.
HT has already pressed ahead with a commercial launch of its 5G network using dynamic spectrum sharing technology, which enables use of existing frequencies. Ericsson Nikola Tesla, HT's exclusive 5G radio equipment provider and longstanding strategic partner, supported the launch (Deutsche Telekomwatch, #95 and #100). HT said it has now deployed 5G on 600 base stations and covers two million inhabitants in 76 towns and cities. The network was first launched in six cities during October 2020.
Deutsche Telekom's spectrum agenda as of 30 June 2021
Market
Expected start
Expected end
Frequency ranges
Award process
Notes
Source: Deutsche Telekom.

Poland

Q4 2021

Q1 2022

3.4GHz–3.8GHz

Auction

New start delayed due to political discussions on national security guidelines.

Q3 2022

Q4 2022

700MHz / 2.1GHz / 26GHz

Auction

Plans for all bands uncertain due to discussion on award models.

Romania

Q4 2021

Q1 2022

700MHz / 800MHz / 1500MHz / 2.6GHz / 3.4GHz–3.8GHz

Auction

Further delay. Additional 2.1GHz possible.

Slovakia

Q4 2021

Q1 2022

3.4GHz–3.8GHz / 2.6GHz (TDD)

Auction

Public consultation underway.

Czech Republic

Q3 2023

Q1 2024

900MHz / 1.8GHz / 2.1GHz

Extension expected

T-Mobile CZ 800MHz/1800MHz licence and 2.1GHz licence will expire in 2024.

United States

Q4 2021

Q4 2021 / Q1 2022

3.450GHz–3.550GHz

Auction

Start: 5 October 2021.

H1 2022

H1 2022

2.5GHz–2.7GHz

Auction

Public consultation in progress.

Anne Morris is a freelance journalist, editor and translator. She has been working as a reporter and news analyst for TelcoTitans since 2016.