Hrvatski Telekom and Deutsche Telekom will now be forced to consider options after right of first refusal is removed.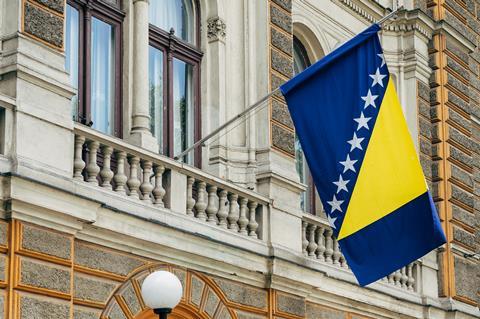 Hrvatski Telekom (HT) appears to have lost the right of first refusal to buy out HT Mostar, the fixed-line and mobile operator in Bosnia and Herzegovina in which it currently owns a 39.1% stake.
According to reports, the government of the Federation of Bosnia and Herzegovina effectively revoked HT's right of first refusal in the event of a privatisation at an extraordinary assembly of HT Mostar on 24 August 2020. The government is currently the largest shareholder in HT Mostar, with a 50.1% stake.
Seebiz previously reported that the government had instructed the Federal Ministry of Transport and Communications to draft a new statute for HT Mostar that would be harmonised with national companies law. HT's right of first refusal was said to not be in accordance with the law, under the terms of revisions that were introduced in 2015.
At the August meeting, the decision was made to adopt a statute for HT Mostar that was harmonised with this law.
HT's right of first refusal on the government's shares has been a contentious issue over the years. The right was apparently enshrined in HT's shareholder agreement in 2006, and then incorporated into HT Mostar's Articles of Association when the operator was listed on the Sarajevo Stock Exchange in 2009 (Deutsche Telekomwatch, #50). According to reports, this right was challenged by a series of subsequent government decisions and a 2012 ruling by the Sarajevo Cantonal Court.
In recent years, there have been suggestions that the government could sell part of its majority stake in HT Mostar, potentially opening up an opportunity for Deutsche Telekom (DT) to expand its position in the operator, via HT. Other shareholders include Hrvatska pošta Zagreb, with a 5.2% stake.
In 2017, it was also speculated that DT could take minority ownership of BH Telecom, another local operator, as part of telecoms sector reforms in the Federation of Bosnia and Herzegovina, one of the country's two largely autonomous regions (Deutsche Telekomwatch, #60, #74, and #84). It is not entirely clear whether the government of the Federation of Bosnia and Herzegovina still intends to privatise HT Mostar or BH Telecom, in which the state owns a 90% stake, although the latest developments do indicate that the government wishes to open up the possibility of selling a stake in HT Mostar.
DT and HT yet to respond
Neither HT nor DT responded to a request for comment before publication. However, the decision means that the Croatian NatCo and DT face some tough decisions over what to do next.
The two operators have not indicated whether they would wish to expand their position in HT Mostar, particularly in view of current Group reticence towards investment in Europe.
Tidying up peripheral assets in Europe remains high on DT's agenda as it looks to tighten performance in its home continent, and ease balance sheet pressures following the Sprint takeover in the USA (Deutsche Telekomwatch, #95 and passim). The Group exited Albania in 2019 and recently made progress in longstanding efforts to exit problem‑market Romania.
At the same time, HT has previously indicated eagerness to expand its regional presence. Neither Crnogorski Telekom nor HT Mostar — HT's two foreign telco interests — have been put into storage within HT Holding, a special purpose vehicle the Croatian operator set up in 2018 to house adjacent businesses such as Combis (IT services), E‑Tours (travel services, sold in 2019), Iskon Internet (internet and data services), a 17.4% stake in Optima Telekom (an alternative operator HT has long been attempting to exit, following a management contract), and KDS (cable TV).