DT Chief Executive indicates that spending billions on sports rights is a risky business.
Part-DT-owned BT criticised for stretching itself on football content acquisition.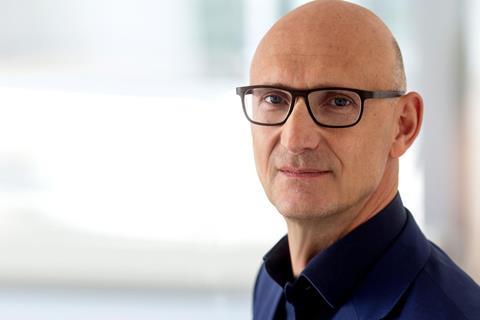 Timotheus Höttges, Chief Executive of Deutsche Telekom (DT), criticised rival telcos over what he sees as a less disciplined approach in efforts to drive business growth — at least compared to his own, Germany-based group.
Speaking (via an interpreter) during DT's Capital Markets Day on Thursday, Höttges said DT had maintained discipline by saying no to "adventures" such as off-footprint buyouts, expensive premium content deals, and "big adjacency acquisitions".
He emphasised that DT remains focused on investing in 5G and fibre, as well as the US market, confirming plans to increase DT's stake in T-Mobile US to over 50%.
Although he conceded that DT's consistency over the last few years, and abstention from buying "really spectacular new things", had perhaps made it "not quite so exciting", this is because the Group has not changed its strategy. "The strategy is growth", he said.
"We are not an internet giant, and we don't want to be, either", he added — a presumed dig at American rivals AT&T and Verizon Communications.
Höttges said DT has made some "excellent deals" that have strengthened its portfolio and provided the basis for future organic growth. He also noted DT has invested €85bn in organic growth since he has been CEO, which he claimed was €37bn more than Vodafone and €28bn more than Telefónica.
In a swipe clearly aimed at Vodafone, Höttges noted that DT has not strayed outside its core footprint by moving into more volatile markets such as Africa and India. He said DT has focused on its core business, and he believes this strategy has paid off.
Right on the money
Höttges particularly levelled criticism at other telcos for buying expensive football rights and "not making any money" from such investments.
For example, he pointed to the fact that Telefónica had recently spent almost €3bn on Spanish football rights to 2022, and described the pressure to spend big on content as a "dangerous drug".
UK counterpart BT, in which DT owns a minority stake (BTwatch, #273), has also invested heavily in sports rights for its BT Sport division (which is now in line for a part-sale, as BT seeks to preserve capital). Höttges — who sat on BT's Board of Directors from 2016 to 2020, a period during which the telco laid out cash on domestic and European football concessions — indicated that he was "very critical" about the sports rights strategy.
At the same time, Höttges stressed that DT has never said it does not want to buy rights. Rather, its focus is on aggregation instead of ownership of content and infrastructure. He also emphasised the need to ensure there is a profitable business case before buying rights. For instance, he believes that DT has done "clever deals" where it made sense and not at any price.
He made reference to DT's 2019 acquisition of exclusive broadcasting rights for all matches during the 2024 UEFA European Championship tournament (Deutsche Telekomwatch, #88). "That's a deal that I like. And it doesn't cost us an arm and a leg", he said.
While talking up the wisdom of DT's approach to content aggregation when compared to its peers, a front row seat in the BT boardroom may have helped inform Höttges' view. When he joined the UK operator as a non-executive, the aggressive content acquisition strategy of then-CEO Gavin Patterson and former Consumer chief John Petter was in full flight. But not long after, as EE's Marc Allera took the manager's role at Consumer in 2018, a strategic shift to content aggregation and strategic partnerships quickly got underway. While BT may have been in too deep to extricate itself fully from the rights wars, the relative merits of the change in strategy would have been clear to see (BTwatch, #293).

Anne Morris is a freelance journalist, editor and translator. She has been working as a reporter and news analyst for TelcoTitans since 2016.