After seven years (and a few days), Tim Höttges outlasts predecessors.
He is also the highest paid telco CEO in Europe.
Sprint merger bonus puts his FY20 takings close to €7m.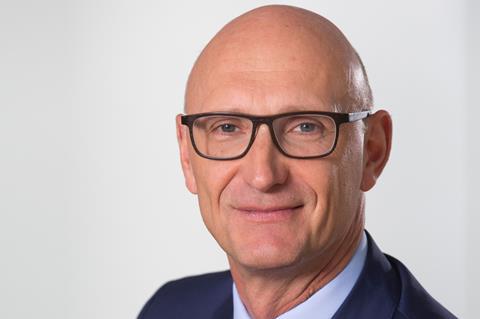 Tim Höttges has reason to be cheerful. He just became the longest serving Chief Executive (CEO) in Deutsche Telekom's history after more than seven years in the role. He is also ostensibly the highest paid telecoms operator CEO in Europe.
As of 6 March 2021, just a few days more than seven years (2,621 days to be exact), Höttges surpassed the tenures of his recent predecessors René Obermann (who was CEO from November 2006 to December 2013); Kai‑Uwe Ricke (November 2002–November 2006); and Ron Sommer (May 1995‑July 2002).
Höttges became CEO in January 2014, after holding the position of Chief Financial Officer for five years.
Another notable distinction is that he receives the highest annual compensation out of his CEO peers among Europe's biggest telecoms operators, where figures are publicly available. According to DT's latest Annual Report, Höttges earned a total of €6.97m in the year to 31 December 2020 (FY20), of which €5.4m was based on performance, including a one-time bonus of €600,000 for "extraordinary performance" related to the completion of T‑Mobile US and Sprint mega-merger, which was finalised in April 2020.
The next highest paid telco exec in Europe is Telefónica's Executive Chairman Jose-Maria Álvarez-Pallete, whose total remuneration for FY20 was €5.04m. Vodafone CEO Nick Read earned £3.71m (€4.15m) for the Group's latest reported twelve-month period (the year ended 30 March 2020/FY19–20) and BT Group CEO Philip Jansen earned £3.25m (€3.64m) for FY19–20. The latest publicly available figures for Orange Chairman and CEO Stéphane Richard shows his compensation for 2019 was €1.61m.
In Höttges' first year as CEO, his total compensation was €3.52m, according to the company's FY14 Annual Report.
A snapshot of financial performance over the last seven years shows how the operator has grown during the Höttges era, largely because of organic and inorganic expansion in the USA. In FY14, DT reported revenue of €62.7bn and adjusted EBITDA of €17.6bn. Fast forward to FY20, DT reported revenue of €101bn and adjusted EBITDA of €40.4bn.
Responding to a LinkedIn post by Philipp Schindera, Senior VP for Corporate Communications at DT, who announced that Höttges was now the company's longest serving CEO, Höttges wrote "and who would have thought that? Me last".
" I've been at Deutsche Telekom for 20 years, 15 years on the Board of Management and now seven years as CEO. It's almost unreal when I think that I didn't originally want to stay at Deutsche Telekom that long. And my reaction to the suggestion of becoming CEO was initially rather muted… :-) But once Magenta, always Magenta. It never gets boring and there are always new construction sites. Many of which we open ourselves ;-) Thank you, Philipp, and everyone with whom I have worked so well over the many years. "

— Höttges.

Michelle Donegan is an experienced telecoms writer and has been contributing as a reporter and news analyst for TelcoTitans since July 2020.