Telekom Deutschland CEO warns against drawing wrong conclusions from internal data‑gathering.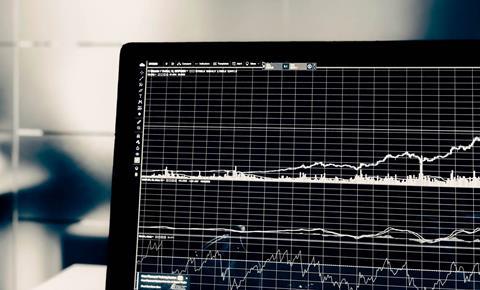 Telekom Deutschland CEO Srini Gopalan indicated how every detail, no matter how seemingly trivial, can contribute towards the transformation of the NatCo into a lean machine with a firm focus on 5G and fibre deployment.
Gopalan — who took over at the business in late‑2020 with a mandate to improve efficiency — took to LinkedIn to illustrate how he discovers processes that need improving on an almost daily basis, simply by listening to employees on the frontline.
In one recent example, a colleague showed him that while internal data gathering across the organisation is a useful tool for analysing what or who might be at fault, the wrong conclusion can sometimes be drawn.
He told the story of how Gregor Vincentz, Head of Technical Infrastructure Production at Deutsche Telekom, was rapped on the knuckles by the procurement department for having one of the Group's most frequently used printers.
It transpired that Vincentz has a good reason for his excessive paper consumption: he is responsible for FTTP rollout to 12,300 households in Bonn by the end of next year. However, Bonn's city administration does not yet accept digital documents for building applications, meaning that everything has to be submitted in paper form.
Gopalan, clearly a details person, said the lessons he learned from this tale were that the operator can measure various things very accurately, even the use of individual printers, but that sometimes the wrong conclusions can be drawn from the data that is collected.
While procurement was right to challenge the paper use, he said the next step "has to be helping the frontline with the actual problem rather than stating the symptom". Gopalan also noted that all public administrations should be moving towards digital systems "if we want to build fibre optics everywhere throughout the country".
"Otherwise, we will not achieve the necessary speed in the buildout, nor will we be efficient in terms of costs", he added.
All in the data
On the whole, Gopalan believes that DT "has a good data basis", but is clearly conscious of the importance of the numbers providing insight that creates actual value.
This will be especially key for his strategy at Telekom Deutschland, which is seeking to reach new levels of efficiency and up its commercial game, in order to help fund the accelerated fibre rollout programme outlined in May (Deutsche Telekomwatch, #105).
The home market NatCo has been conducting a major transformation exercise, led by CFO Klaus Werner, in a bid to become a more data‑driven business.
Werner recently stressed harnessing data from across its organisation as essential for achieving its overall business goals. With the "best data, analysing methods, and skills", Werner said the operator can drive growth and efficiency, as well as provide a better, more personalised experience for customers.


Anne Morris is a freelance journalist, editor and translator. She has been working as a reporter and news analyst for TelcoTitans and Market Mettle since 2016.