More criticism for Europe's data sovereign cloud project.
T-Systems says public sector demand needed to accelerate Gaia-X.
But contracts have not yet materialised.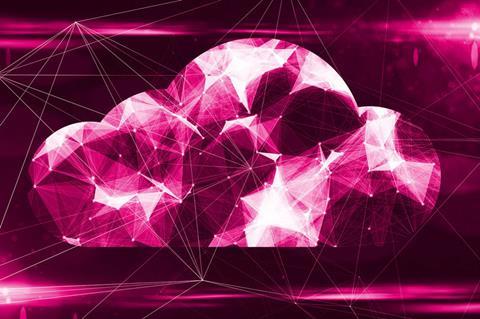 T-Systems CTO Maximilian Aherns became the latest figure to flag worries over the pace of the European Gaia-X cloud project and revealed a lack of much needed support from public sector institutions, according to a German press report.
Aherns told German newspaper Welt Am Sonntag that public sector demand was necessary to accelerate the Gaia-X project but there were no contracts yet. "This commitment from the public sector has so far been missing — but it is a condition for Gaia-X to work", he said.
He also said that it was not possible to develop products or services based on Gaia-X because the specifications have not yet been published. The specs are expected to be released by the end of March, according to the report.
Aherns comments follow recent Gaia-X criticism from former Deutsche Telekom Chief Executive René Obermann who said that the data sovereignty project looked "very complex and therefore possibly too slow", given the large number of participants and how it is governed.
The comments also indicate that it is hoped, or even expected, that large government contracts will give the project a boost by kickstarting demand for services based on Gaia-X principles and providing resources for further development.
"In government systems, the need [for data sovereignty] may be high by nature, so in a way, the public sector could very well be a market maker for such open, transparent, trustable systems", said Rafael Laguna de la Vera, Director of the German Federal Agency of Disruptive Innovation (Sprind), speaking during T-Systems' Accelerate Digital Now — Cloud First event in February.
Sprind funds and is developing one of the projects within Gaia-X called Sovereign Cloud Stack, described as a collaborative, federated cloud infrastructure using open source software.
Gaia-X was officially launched in June 2020, with the creation of a non-profit organisation by 22 French and German businesses, including Atos, BMW, Bosch, Deutsche Telekom, EDF, Orange, OVHCloud, and SAP. More than 350 organisations are participating. The aim is to create a framework and federated data infrastructure that adheres to European data privacy principles, by connecting different elements via open interfaces and standards to aggregate data and create a platform for services.
Keeping expectations real
Deutsche Telekom is heavily involved in Gaia-X and has previously acknowledged that the project will take time. In a company blog, Deutsche Telekom Global Data Privacy Officer Claus-Dieter Ulmer said that Gaia-X could be the data sovereignty solution that Europe needs, but "there is literally a long way to go".
One concern he highlighted is that there are differences over standards in the group that need to be resolved — that is, open standards versus the Cloud Infrastructure Services Providers in Europe (CISPE) norms. Deutsche Telekom favours open standards.
Deutsche Telekom is working on several offerings that it says are based on Gaia-X. The operator has partnered with Germany-based Nextcloud on a managed cloud collaboration platform for enterprise customers in Europe, which it will provide via its broader Open Telekom Cloud offering. Meanwhile, T-Systems has teamed with France-based cloud computing specialist OVHCloud to develop services and a platform for public sector entities. Deutsche Telekom's systems integrator is also involved in the European Automotive Alliance, as part of the Gaia-X initiative (Deutsche Telekomwatch, #100 and #101).

Michelle Donegan is an experienced telecoms writer and has been contributing as a reporter and news analyst for TelcoTitans since July 2020.