SpaceX Chief Engineer and T-Mobile US CEO Mike Sievert set to unveil plans to "increase connectivity".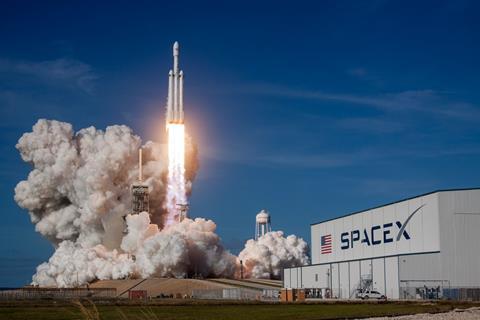 Elon Musk teased "something special" is coming as part of an as-yet unspecified partnership between T-Mobile US and SpaceX.
The world's richest person will pair up with T-Mobile US Chief Executive Mike Sievert to announce how their respective companies will "work together to increase connectivity".
A public update will be issued at 7pm CT (1am BST) on Thursday via YouTube, taking place at Starbase, SpaceX's Texan development site.
Speculation rife
Inevitably, Musk's teaser prompted wide speculation on the announcement to come. The most common assumption — and seemingly the most obvious — is the integration of T-Mobile US's cellular network with Starlink's satellite constellation.
SpaceX operates low-Earth orbit (LEO) satellite broadband service provider Starlink, and Musk has previously claimed via Twitter that Starlink was closing in on 500,000 users (as of 30 June 2022). To date, SpaceX is said to have launched just short of 3,000 Starlink satellites.
Starlink plans to launch a so-called 'mega-constellation' of LEO satellites with the intention of providing internet connectivity to underserved regions across the world. Combining this with T-Mobile US's 100 million-plus subscriber network could provide a significant — and mutual — boost.
Musk has previously hinted that Starlink could eventually be spun out as a separate entity and taken public. However, according to CNBC, Musk told staff in June that any initial public offering is around three to four years away.
Competition in the LEO satellite internet sector appears rife, with SpaceX, satellite operator OneWeb, and Jeff Bezos's Kuiper project, a unit of e-commerce giant Amazon, vying for positions in the market.
However, OneWeb reportedly does not consider Starlink to be a direct competitor. In April, Chris McLaughlin, Chief of Government, Regulatory & Engagement at OneWeb, told The Verge that the operators offer "very different products". OneWeb services are aimed at enterprises and governments while Starlink is a consumer broadband provider, he highlighted (BTwatch, #333).
Speaking at Mobile World Congress 2021, Musk noted two "quite significant partnerships with major country telcos" — one of which may prove to be T-Mobile US.
Musk said Starlink is "filling in the gaps between 5G and fibre", adding that it "quite nicely complements" the technologies, and that Starlink's latency is similar to that of ground-based 5G and fibre, with the expectation that it will fall below 20 milliseconds.
He also noted that Starlink is a "quite useful" and "very cost-effective way" of completing data backhaul.
It is worth emphasising, however, that, in the context of the teased announcement, Starlink was not mentioned by Musk nor T-Mobile US.
SpaceX recently called on Ofcom to return to a "light-touch" regulatory approach as it attempts to expand Starlink's coverage under the UK's renewed Space Spectrum Strategy.
Ofcom's latest policy update, introduced earlier this year to support the regulator's bid against competition foul play among satellite operators, means increased scrutiny of Starlink's expansion plans.
Starlink has applied for six new non-geostationary earth station licences, which would triple its current UK gateway footprint. Under new rules, Ofcom has invited Starlink competitors to submit any concerns about the expansion. The consultation closes at the end of August.