Acquirer of Nokia assets targets expansion beyond DT-backed EAN footprint.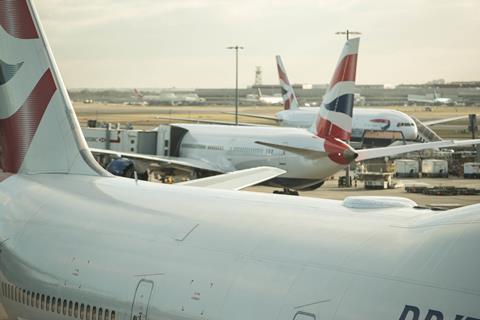 International expansion of the platform underpinning Deutsche Telekom's (DT) European Aviation Network (EAN) venture with Inmarsat could be enacted after Nokia's recent sale of its air‑to‑ground (A2G) assets, via a management buyout (MBO).
A new enterprise called SkyFive, established by three former Nokia executives, has acquired a "substantial part" of Nokia's A2G assets and capabilities — inherited from the troubled Finnish network equipment provider's 2016 Alcatel‑Lucent buyout, and used to support the EAN.
DT has already expressed interest in extending the EAN (Deutsche Telekomwatch, #79) and the MBO could provide a spur for further collaboration, or independent rollouts elsewhere.
Thorsten Robrecht, Chief Executive of SkyFive, told Deutsche Telekomwatch that the EAN will "certainly be expanded and densified during [the] next years, but we might see also other xAN in Arabia, India, China… which have no direct linkage to EAN", other than the same technology and roaming capabilities. He pointed out that SkyFive has been "active for quite some time in the Middle East [in Saudi Arabia], where [Nokia] already built a trial network about one year ago. We hope to be able to expand this soon and bring this to full commercial usage. In parallel, the Indian and Chinese governments have opened the market for A2G aircraft connectivity, so we might see activities starting there soon".
Robrecht emphasised that SkyFive will continue to collaborate with Nokia, and said the MBO "serves as a springboard for global expansion". It appears that the EAN project is being framed as a blueprint for the expansion of A2G into other regions, with SkyFive "taking responsibility for the end‑to‑end solution, and Nokia continuing to be the provider of the ground network technology".
SkyFive describes itself as the "world's first specialist for digital broadband networks for the aviation industry". Its key executives include: Robrecht, who previously spent 19 years at Nokia, most recently as Vice‑President of Advanced Mobile Networks Solutions, and before that worked for seven years at Airbus; Michael Ohm, Chief Technology Officer of SkyFive, who had an eleven‑year tenure at Nokia and was heavily involved in the deployment of the A2G network, also known as the Complementary Ground Network, for the EAN; and Dirk Lindemeier, Chief Commercial Officer, who like Robrecht was with Nokia for 19 years. Lindemeier spent ten years in military aviation prior to joining Nokia and is a licensed pilot. In an interview with The Mobile Network, Robrecht said it was felt that the A2G business would do better outside of "big Nokia". SkyFive's aim is to create a "one‑stop-shop for airlines and telecoms", offering a wholesale model enabling telcos to expand into new areas. Future plans also include using the ground network for connected drone flights.
DT yet to commit
It is not yet clear what role, if any, DT might play in future projects.
The Group worked closely with Nokia on the deployment of the EAN ground network, establishing 300 bespoke LTE base stations across all 28 member states of the European Union, as well as Norway and Switzerland. However, DT has generally tended to leave much of the messaging about the EAN to Inmarsat, which is DT and Nokia's satellite partner for the hybrid in‑flight broadband system (Deutsche Telekomwatch, #84 and passim). Other partners in the project include Cobham, EAD Airspace, and Thales.
Robrecht said SkyFive would "definitely… love to work with DT also in other markets and regions, but the exact scope needs to be defined. The key is the spectrum, and whoever owns this is our key partner for the different projects". Inmarsat provided the S‑band satellite spectrum for the EAN project.
"An air‑to‑ground solution will always require local partners and a full ecosystem of partners from different disciplines. We have already shown successfully with EAN what it takes to bring this to a live commercial system. In other regions we will see similar ecosystems to provide the full end‑to‑end solution. Some of the partners will be the same as in EAN, some will be regionally different. "

— Robrecht.
In a June 2019 update by DT and Inmarsat, the partners said that the EAN inflight broadband service could be accessed on over 100 airline routes. The EAN is still in a "soft launch" phase with launch client British Airways, which deployed the service earlier in 2019 as part of a wider agreement with parent International Airlines Group (IAG). Vueling, another IAG brand, is said by DT to have now installed the service on five aircraft, with "fleet-wide availability" expected in early‑2020. IAG's airline stable also includes Aer Lingus and Iberia.