Tools available in China first, Europe and other markets later this year.
Product development progress for smart-glasses startup after three years.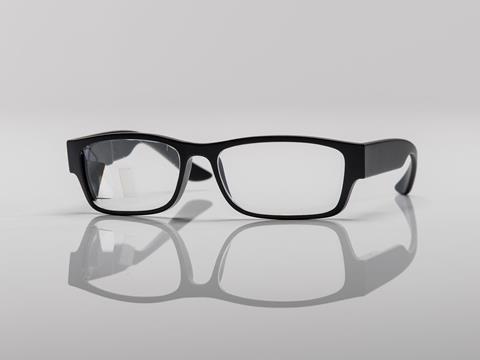 tooz technologies, the smart‑glasses joint venture (JV) owned by Deutsche Telekom and optical lens specialist Carl Zeiss, released a software developer kit (SDK) in China in December 2020. The availability of the "tooz DevKit 20" indicates product development progress for tooz after the startup was launched nearly three years ago.
First reported by optical business journal MAFO, tooz posted a YouTube video promoting the new SDK on 7 January. Available first to developers in China, the developer kit reportedly will be rolled out to Europe and other markets later this year.
DT and Carl Zeiss first announced their collaboration partnership in February 2017 (DeutscheTelekomwatch, #61). One year later, the companies created a 50:50 JV called tooz technologies GmbH, which is jointly headquartered and managed in Germany and the USA, to develop smart‑glasses designed to deliver cloud-based applications via edge computing (DeutscheTelekomwatch, #71). DT delivers "delay-free connectivity" while Carl Zeiss provides the optical technology and is responsible for product development, according to the JV's terms when it launched.
When tooz launched, DT said that the JV startup would look at enterprise as well as consumer use‑cases for the smart‑glasses. The new promotional video for the tooz developer kit shows primarily consumer-focused applications, such as distance tracking for fitness apps, location-based data for contacts, and messaging — but also references location-based offers from retailers.
According to the tooz product specifications, the smart‑glasses have touchpad control, interaction through head postures, Bluetooth connectivity, microphone, and speaker.
DT ventures into AR/VR/MR
DT's 50% stake in tooz is held via the operator's Telekom Innovation Pool strategic investment vehicle (Deutsche Telekomwatch, #95). And tooz is just one of the operator's multiple endeavours in developing products and use‑cases for augmented reality (AR), mixed reality (MR), and extended reality (XR):
DT's range of research and development activities in AR/MR/XR (selected)
Sources: DT and Deutsche Telekomwatch.
5G Consumer Entertainment Programme
hub:raum accelerator initiative focused on 5G immersive entertainment, led by partnership with Mediengruppe RTL Deutschland, MobiledgeX, and Quake Capital.

AR FieldAdvisor

AR headset prototype designed for field service engineers, developed with Qualcomm Technologies, 6D.ai, and Nreal.

Low Latency Prototyping Programme

hub:raum accelerator initiative that developed an AR viewing and gaming app for stadium of Telekom Baskets Bonn basketball team, led by partners DT, ForwardGame, and SmartMobileLabs.

Mixed Reality Programme

hub:raum accelerator initiative to commercialise MR solutions, led by partnership with Qualcomm and Nreal.

MobiledgeX

Telekom Innovation Pool investment. DT owns 100% of edge computing platform company, involved in numerous 5G network initiatives, including online gaming.

T‑Labs Experience group

Research dedicated to immersive MR entertainment features, human-machine interfaces, XR technologies, and XR-based applications for collaboration, entertainment, education, and training.

tooz technologies

Telekom Innovation Pool investment. Smart-glasses technology company is a 50-50 JV between DT and Zeiss.

Michelle Donegan is an experienced telecoms writer and has been contributing as a reporter and news analyst for TelcoTitans since July 2020.