GlasfaserPlus highlights concrete projects in Alsfeld and Mommenheim.
Fibre JV flags advantages over local providers, such as absence of 'pre-marketing quotas'.
Glasfaser Nordwest, DT's other high-profile fibre JV, continues to build despite regulatory roadblocks.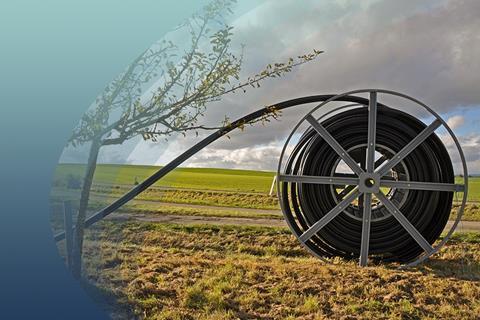 The town of Alsfeld in Hesse is one of a growing number of communities where GlasfaserPlus, Deutsche Telekom's (DT) new German full-fibre joint venture (JV), aims to deploy fibre-to-the-premises (FTTP) infrastructure in the coming two years.
Fuat Dalar, Head of Infrastructure Sales Management for the south-west region at DT, took part in a press conference with the Mayor of Alsfeld, Stephan Paule, and Jens Dechert, a project leader at DT, to announce that around 6,200 households in the centre of Alsfeld and the town's Heidelbach district will be connected to a new FTTP network in 2023.
Dalar, who noted that the network will be built by DT "in cooperation with GlasfaserPlus", said the ground-breaking ceremony will take place in front of the town hall, although without providing a date. In a post on Facebook, Paule also suggested that future subsidy programmes could support FTTP construction in other districts of the town, although not before 2024.
Local news site oberhessen-live.de said the project is being implemented in close coordination with the town. A letter of intent is expected to be signed soon, including details on planning, ways of expansion, permits and more.
Dalar separately noted on LinkedIn that DT and GlasfaserPlus have signed a letter of intent with Hans-Peter Broock, the village mayor of Mommenheim, to build an FTTP network for 1,600 households. Mommenheim is a rural community in the Mainz-Bingen district of Rhineland-Palatinate.
GlasfaserPlus has already indicated that it will deploy FTTP infrastructure in 57 communities in 2022 and a further 59 in 2023, to take the total to 116 by that point. The JV, announced in early-November 2021, aims to bring four million Gigabit connections to "rural and development areas" by 2028 (Deutsche Telekomwatch, #103, #108, and #110). The European Commission approved the JV without any conditions.
Both Alsfeld and Mommenheim fall into the 2023 cluster, although Alsfeld is not yet listed on the GlasfaserPlus site. Local news site oberhessen-live.de said the network in Alsfeld could be in place from the second quarter of 2023, if all goes to plan, and said tenders have already been issued for 45 kilometres of civil engineering work. DT's Dechert indicated that some of the work could even start at the end of 2022.
No quotas here
Dalar also noted that DT, in collaboration with GlasfaserPlus, does not require a minimum percentage of local residents to sign up for a broadband service before construction can begin. In Germany, it is often the case that at least 40% of inhabitants must first commit to a service from a local provider in advance — called Vorvermarktungsquoten (pre-marketing quotas).
Indeed, the oberhessen-live.de report said Alsfeld's Mayor Paule has lost patience with previous suppliers Goetel and TNG, which apparently have not provided concrete assurances about when fibre network construction would begin in the town. TNG reduced its minimum percentage from 40% to 30%, but has currently only attained 24% according to its website.
Dalar said GlasfaserPlus is not deploying FTTP in Alsfeld until 2023 "because of internal expansion plans and budget planning", but also because DT had wanted to make sure that rival providers would not start building in the same location. "We hope that it stays that way", he said, according to oberhessen-live.de, while emphasising that the presence of other network builders would not stop GlasfaserPlus from starting its own projects.
The 2022 cluster includes locations where DT is already active, and is apparently handing over responsibility to the fibre JV. For example, the town of Altdorf bei Nürnberg signed a letter of intent with Telekom Deutschland in June 2021 to build an FTTP network for 2,300 households by the end of 2022. Construction is due to start in the spring of this year.
DT's more contentious fibre JV keeps building
Glasfaser Nordwest, DT's other major FTTP JV, with EWE, is pressing on despite its ongoing regulatory difficulties, with a raft of new construction announcements in Lower Saxony.
For example, the JV has just started construction on an FTTP network for 750 premises in Ostercappeln, a municipality in the district of Osnabrück. Earlier this month, it also flagged the extension of its network in Nordhorn to cover a further 1,800 premises, and began construction for 750 premises in Jemgum. Furthermore, the JV is starting construction for 2,000 premises in Visselhövede in April.
EWE Chief Executive Stefan Dohler recently insisted his company remains committed to the project, which was controversially approved in early-2019 by Germany's Bundeskartellamt (Federal Court of Justice) before being revoked and deemed "illegal" in September 2021 (Deutsche Telekomwatch, #82, #107, and passim).
Dohler said the energy, IT, and telecoms group has not abandoned any plans, with a "complaint of non-admission" submitted to the Bundeskartellamt. If this is unsuccessful, the case could then be referred back to the Oberlandesgericht Düsseldorf.
Telekom Deutschland has also said the JV's FTTP deployment programme — which aims to pass all German households by 2030 (Deutsche Telekomwatch, #90, #92, and #101) — will continue to proceed as planned as the ruling is not yet legally binding.
The GlasfaserPlus venture, preparations for which were exclusively revealed by Deutsche Telekomwatch in March 2021 (Deutsche Telekomwatch, #103, #105, and #108), is being set up as a 50:50 JV between DT and Australia's IFM Investors. For DT, the JV gives it a way of gaining 'extra' FTTP coverage — above and beyond the operator's own push to cover ten million premises with its full-fibre network by the end of 2024 — while also being partitioned from the Group's balance sheet at a time it is focusing on de-leveraging following 2020's Sprint mega-takeover. The JV will fund a "significant part" of its rollout investment through bank loans, according to DT.
In late-2021, reports in the German press suggested DT may be looking to form similar JVs in other European markets, including Austria and Poland.

Anne Morris is a freelance journalist, editor and translator. She has been working as a reporter and news analyst for TelcoTitans since 2016.