Nemat suggests there should be a 'Hippocratic Oath' for AI software engineers.
DT programmes in place to reduce energy consumption and bias when training machines.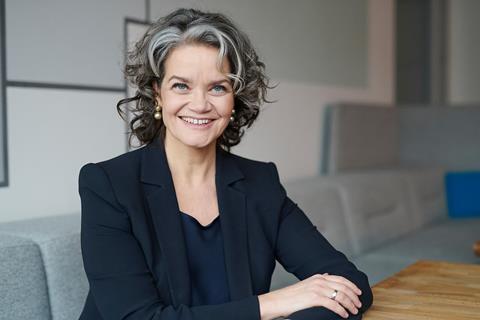 Claudia Nemat, Head of Technology & Innovation at Deutsche Telekom, suggested that software coders should commit to a strict work ethic in order to increase confidence in the algorithms that underpin artificial intelligence and machine learning.
"Maybe we need something like… an equivalent of the Hippocratic Oath for software engineers", Nemat said, "at least committing not to do something out of intention that produces harm".
"Unfortunately, there is no such thing as common ethical standards around the world. What is considered good in one region might be considered bad in another region, which makes it more difficult", she remarked.
Nemat was taking part in a panel during Webit Global Impact Week that discussed the social impact of technology innovation and AI.
She began by pointing out that she prefers the term "advanced intelligence" rather than artificial intelligence, "because I really believe algorithms of AI can advance the way we work and the way we live" — as long as people get them right.
Nemat noted that DT already uses AI to carry out practical tasks such as the automated planning of fibre networks using cameras and cars — tasks she said the Group could not do otherwise because of a shortage of fibre planners in the market.
As well as taking on repetitive work, and allowing human beings to focus on more interesting and valuable occupations, Nemat said machines and algorithms "will lead to a new mass democratisation of services — services which previously were only available for rich and privileged people".
She painted a somewhat Utopian picture of a world where people have more time to spend on pursuits other than work.
" As human beings, we could spend one third of our time with business work, making money; one third of our time with empathetic dealings with our children, parents or the communities; and one third of our time with learning, because I believe lifelong learning in this world of change becomes more and more important. "

— Nemat.
The human touch
Nemat acknowledged that societies will encounter friction as they transform themselves using disruptive technologies such as AI.
The question is, she said, "how do we deal with the transition in a way that it doesn't create turmoil as we go?"
Nemat believes there are some key principles that need to be adopted and adhered to, such as maintaining data privacy and data sovereignty at all times, and creating "truly human‑centred technology" that "will also be good for commercially viable B2C services".
Nemat claimed that DT was among the first companies in Europe "to at least formulate guidelines for the way we want to develop and deal with algorithms. For example, one of the guidelines was that, in the end, there's always a person… accountable for the outcome".
She also noted that it is very important to maintain a broad dialogue with different groups in society, "to get an agreement on what we think should happen, or shouldn't happen".
She pointed to two existing AI programmes at DT: one that seeks to address the environmental impact of machine learning, and another called Robust AI that aims to eliminate bias when building algorithms.
Responding to estimates by the University of Massachusetts at Amherst that training a large deep‑learning model produces 626,000 pounds of carbon dioxide, equal to the lifetime emissions of five cars, Nemat said DT has a programme in place that assesses what type of logic and datasets are needed to solve a problem.
"And whenever a simplistic algorithm is enough to solve it, because it uses much less energy, we go for that", she added.
Nemat also warned against ultimately creating what she termed 'digital pollution' — "because I don't want to end up in a surveillance state".
" I strongly believe that this has to be done in a way that is human centric, deeply respectful of topics like data sovereignty, privacy, and security. "

— Nemat.