DT‑backed SPL is seeking Series B funding.
Second edition of GSMA white paper on HAPS due to be published in early 2022.
Jacobfeuerborn sees HAPS as the 'missing link' between terrestrial and satellite networks.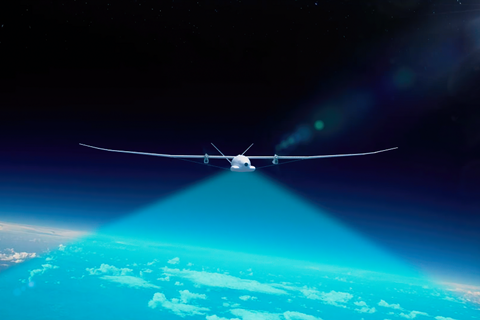 Bruno Jacobfeuerborn, CEO of Deutsche Funkturm, Deutsche Telekom's German infrastructure business, said he would love to see "flying towers" in the air in the next ten years, and indicated that there is still much work to be done to enable this "disruptive" technology.
Speaking during an online event organised by the GSMA, titled Tower and Fibre: Meeting the needs of 5G and beyond, Jacobfeuerborn emphasised that DT remains committed to the idea of high‑altitude platform systems (HAPS) to complement terrestrial networks and satellite connectivity, describing HAPS in the stratosphere as the "missing link".
HAPS are unmanned aircrafts that fly at altitudes of about 20km. They are seen as a way to provide connectivity to hard‑to‑reach areas and during natural disasters or other major disruptions to land‑based networks. Jacobfeuerborn noted that they would be more flexible than satellites, for example. Other use cases include providing connectivity for the Internet of Things, temporary coverage for events, fixed wireless access, and backhaul for terrestrial sites.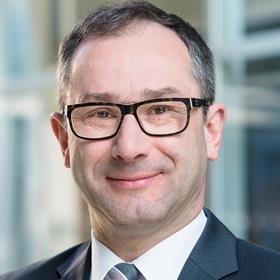 Jacobfeuerborn, who is in charge of the HAPS project at DT, said mobile network operators (MNO), as users of the technology, would have different use cases depending on the country they are in and the challenges they face in supporting their customers.
In terms of progress to date, Jacobfeuerborn made reference to a white paper published by the GSMA in June 2021, with contributions from DT, Orange, Telefónica, Vodafone and support from BT, NTT DoCoMo, and Telecom Italia. He said a second edition of the white paper should be published at the beginning of 2022, providing examples of business cases and network economics, among other factors, "to show that we believe something is possible".
He also pointed to DT's strategic partnership with UK‑based Stratospheric Platforms (SPL), which he said is currently engaged in a Series B funding round and is seeking partners.
TelcoTitans first reported in March 2019 that DT's Telekom Innovation Pool (TIP) had taken a 31% stake in SPL, as part of a long‑running R&D tie‑up (Deutsche Telekomwatch, #81). The companies revealed in late 2020 that they had been quietly developing the stratospheric technology platform for five years by that point. In October 2020 in Bavaria, DT and SPL tested voice and data services delivered from LTE antennas on a hydrogen‑fuelled, remoted‑controlled aircraft flying at about a 14km altitude.
DT CEO Timotheus Höttges previously referred to the work with SPL as a "Horizon 3" (long‑term) or "even Horizon 4" project aimed at complementing its existing fixed and mobile networks to provide broadband services in so‑called "white spots", and eventually achieve ubiquitous data coverage. He also said the technology might go live in the next five or ten years, "depending on how fast we get all the approvals".
Jacobfeuerborn insisted that interest in HAPS is growing, and said DT is being approached by other companies including satellite operators. However, he said the technology is "not there yet. It's a very disruptive, innovative approach in the next five to ten years … we are looking for support from governments and regulatory authorities to make it happen".
He also said that a HAPS plane should be flying in the next two years, and that efforts are now being made to introduce unmanned flying, which "so far, is not allowed".
"It's not just a small drone, something like Airbus‑sized to be honest, but a little bit lighter", he said.
In addition to backing the HAPS Alliance, DT has also for several years been visibly interested in aviation technology as a driver of its Integrated Networks Strategy, pushing in‑flight broadband services through its European Aviation Network partnership with Inmarsat, and tying with Airbus to explore edge-based media‑sharing platforms for aircraft passengers (Deutsche Telekomwatch, #78).
Building a strategy
Jacobfeuerborn was briefly assigned the job title of CTO, DT Towers in the emailed invitation to the event organised by the GSMA. Deutsche Funkturm confirmed that his official role is still CEO at Deutsche Funkturm, and said DT Towers "summarises Deutsche Telekom's tower activities such as in Germany and Austria, but is no legal company".
As things stand, the German estate is housed under a unit called GD Towers, whose footprint now spans more than 40,000 sites including the recently separated assets of Austria's Magenta Telekom. It is certainly worth noting that DT now appears to be using DT Towers, as opposed to GD Towers, as a general reference to its tower assets, perhaps suggesting that changes could be afoot.
Jacobfeuerborn indicated that he is responsible for DT's towers in Austria as well as Germany. He also referenced the fact that the Group recently mooted the addition of sites in the Czech Republic and Slovakia to the GD Towers' stable (Deutsche Telekomwatch, #103 and #105). In May, it indicated the portfolio was worth approximately €12.8bn (£10.9bn).
In other tower ventures, Spain's Cellnex Telecom is the Group's senior partner on a tower venture in the Netherlands and is collaborating with Deutsche Telekom Capital Partners on a European‑focused Digital Infrastructure Vehicle investment fund (Deutsche Telekomwatch, #101).
Indeed, DT's moves in the tower space continue to be under close scrutiny. DT has been giving out signals regarding a possible transaction since at least 2015, and this became a more concrete possibility in 2017, when it transferred oversight of Deutsche Funkturm into its central, M&A‑led Group Development division.
Höttges recently told analysts the operator remains on a search for the "right solution" on the future of GD Towers. However, speaking during the Group's Q3 FY21 financial update, he clarified DT was inclined neither to jettison the business nor retain full control over its destiny, and indicated he was instead looking for a middle ground where DT can "participate" in its development with an active and engaged ally.
Company
HAPS vehicle
Status

Companies with high‑flying ambitions for mobile connectivity

Sources: companies.

Airbus

Zephyr solar-powered unmanned aircraft.

Aircraft production facility opened in 2018. Test flights of Zephyr S were carried out in 2020 and 2021.

Loon (subsidiary of Alphabet)

Stratospheric balloons.

Shut down in early 2021; 200 patents sold to SoftBank in September 2021.

HAPSMobile (subsidiary of SoftBank)

Sunglider solar-powered unmanned aircraft.

Commercial service launch targeted for 2023.

SPL/DT

Hydrogen fuel‑cell powered unmanned aircraft.

Operational deployment planned for 2024.


Anne Morris is a freelance journalist, editor and translator. She has been working as a reporter and news analyst for TelcoTitans since 2016.