CEO provides his formula for a good leader, highlighting attitude as an important element.
Group seeks to solve customer complaints "immediately" to drive satisfaction.
Höttges reveals that a round of golf is his secret sauce for success.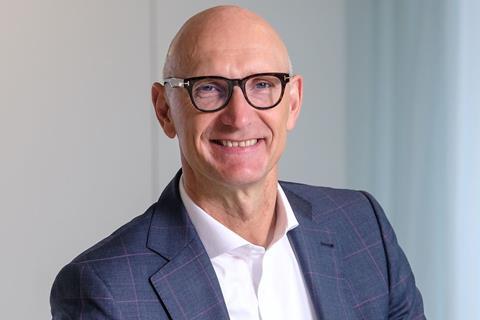 Deutsche Telekom Chief Executive Timotheus Höttges admitted that one of the things keeping him awake at night is how to attract a new breed of leaders with the necessary skills to "build an ecosystem" that will support a more digitally oriented group in future.
In a wide-ranging interview with Emmet Kelly, Head of European Telecoms Research at Morgan Stanley, Höttges indicated that the Group remains on a major drive to recruit digital savvy staff to fuel transformation, while re-skilling and up-skilling existing staff (Deutsche Telekomwatch, #102 and #108). "I'm hiring the people with the talents we need in five years from now. We need more nerds, more software people, more technologists who will run the company in the future", Höttges maintained.
He also outlined his "formula" for a good leader, noting that while discipline and talent are essential characteristics, the "most important thing, exponentially relevant", is the attitude they bring to the Group. "It is the attitude of being unpolitical. It's very important that we belong to one team and we feel accountable for what we're doing", he said.
He noted that any business leader should always anticipate and be prepared for the worst, "so the moment it's getting better, you're surprised how [well] it went". "The moment I do a big deal, I'm already thinking about the next problem I have to solve", he added.
During the interview, Höttges also touched on how Deutsche Telekom aims to achieve what some would see as a somewhat ambitious goal for any telco: to turn all its customers into fans. For him, this involves deploying reliable networks "until everyone is connected", ensuring that the portfolio is "set in the right way", and then "digitising everything that we do".
A key strategy is what he describes as complaint avoidance, "because the moment where customers are not complaining, you already made a step up". Höttges claimed that the Group has reduced complaints by almost 70%, although without providing timeframes or comparative figures. "Don't measure a call centre only by its productivity, call handling time; it's the worst you can do. It is the first call resolution which you have to drive. So if a customer has a problem, solve it immediately", he said.
On a roll with the Un-Carrier
In the interview, which comes ahead of Deutsche Telekom's next results presentation on Thursday, Kelly was keen to explore how important the success of T-Mobile US, with its bold Un-Carrier strategy, has been for the Group.
Höttges was keen to point out the pressure he was originally under from shareholders, concerned about the market dominance of AT&T and Verizon, to sell T-Mobile US. "When we started, the company was worth $30bn [£24.8bn/€29.4bn]. Today the company's worth $166bn, and Deutsche Telekom owns 50% of it", he said. "We're already number two from a customer base perspective, and our aim is very clear: to become the number one in the US, as in all markets where we are operating".
Kelly pointed out that T‑Mobile US shares have risen by 300% over the past eight years, "whereas Deutsche Telekom shares have returned 100% including dividends".
Here, Höttges turned to a well-worn theme, blaming the discrepancy on the "over-regulation" of the European market. However, he thinks that investors will be more encouraged to invest in Deutsche Telekom shares in future, citing the Group's strong German business, healthy returns from the USA, and solid presence in "growing economies" in Europe such as Greece and Poland.
Höttges also revealed that he finds playing a round of golf to be one of the best ways to relax and "balance out" the pressure of his job. "When I play a round of golf, I care about this small white ball for three and a half hours and I forget everything else. Everybody should find their personal satisfaction in the balance of work and life", he said.