Inflight connectivity offering expanded through tie-up with maritime infra player Tampnet.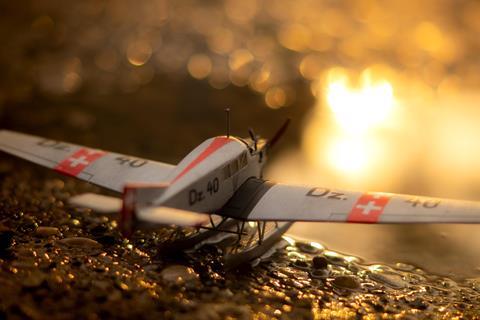 Deutsche Telekom and inflight broadband partner Inmarsat have tied with Tampnet, an offshore telecoms infrastructure player, to extend the reach of their European Aviation Network offering for airlines.
The deal is seeing eight antennae sites layered on to the 300 that already make up the network, which enables Wi-Fi in planes flying over the 27 European Union states, plus Norway, Switzerland, the UK, and surrounding waters.
Of the new sites, five are being deployed on offshore production platforms in the North Sea; two on offshore windfarms situated off the German and Dutch coasts; and one on land in Tampnet's home market of Norway.
DT's release indicated the latter site is now in place, and the two wind farm projects are in progress. Helicopters have brought in the EAN kit, in "often challenging weather conditions", and have installed it "according to stringent security requirements on the offshore production platforms", it highlighted.
Wave power
The operator said the add-on will "strategically… further enhance EAN's high-speed passenger connectivity on flights in Northern Europe, including high-density flight routes between the UK, Netherlands, Denmark, and Norway". Currently, the EAN's full hybrid offering is available only when planes are over land or near to shore, and within range of its network of specialist, 4G-based Complementary Ground Component. Elsewhere, it relies solely on Inmarsat's satellite network.
The new sites will tap into existing Tampnet infrastructure, including subsea cables for backhaul, and the provider said it will deliver ongoing maintenance services to support the deployment.
There was no mention of any plans to extend EAN to aircraft operating in the maritime sector, following the deal.
Launched in 2019, using tech from Nokia spinout SkyFive, EAN is said to have now been activated on more than 270 aircraft, including the entire British Airways short-haul fleet. Other users now include BA sister airlines Iberia and Vueling, as well as Greek carrier Aegean (Deutsche Telekomwatch, #110 and passim).
Other developments surrounding the network include a possible 5G add-on and Inmarsat's pending and politicised takeover by US-based Viasat (Deutsche Telekomwatch, #105–#106, #110, and #112). Viasat and Inmarsat announced a set of legally binding undertakings with the UK government in March, focused on pushing the deal through.
Neither DT nor Inmarsat have yet revealed numbers on the tie-up's financial performance.