Enterprises initially focusing on private networks but they want to test all types of features.
'Fear of missing out' cited as a key driver of digitisation and 5G.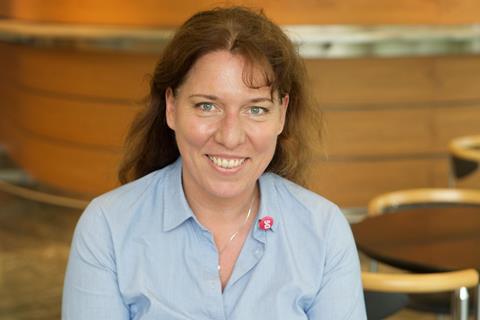 Antje Williams, Senior Vice-President of 5G Campus Networks at Deutsche Telekom (DT), said enterprise customers have indicated they expect to make a decision about the adoption of 5G within the next three years.
Speaking on an online discussion panel, titled "Telecom Transformed: Monetising the 5G Revolution", Williams noted that customers across DT's footprint are currently interested in "trying it out" in order to determine the best use-cases.
She also pointed to the emergence of some key enterprise requirements that have not been widely trailered so far, such as stable latency rather than low latency, and the ability to securely connect large numbers of devices.
Enterprises still seem somewhat unsure as to whether they need both 5G and Wi-Fi connectivity. Williams said 5G enables them to switch between a private and public network, and she also referenced the ability to offer private networks on the same frequency as public networks.
Here, she was presumably referring to a dual-slice solution that can integrate a customer's industry spectrum — as was the case with the deployment of BMW's factory in Leipzig by DT and campus network partner Ericsson.
As well as manufacturing, Williams cited large ports and hospitals as among the first movers for 5G.
She highlighted the need for partnerships in order to develop a 5G ecosystem and encourage availability of more enterprise-focused devices, describing 5G as "the chance for different industries to work very closely together".
"What we see more and more is the fear of missing out, the fear that you didn't do it in time", Williams said, pointing to the pressure on enterprises and industry to digitise their operations.
Happy campus
In terms of the 5G use-cases that enterprises might adopt, Williams said this "depends heavily on the country". However, she highlighted strong general interest in campus networks.
Indeed, DT and other operators in Germany have positioned themselves as key campus network partners, pushing for end-to-end responsibility across connectivity, service, and solutions.
DT has been steadily building up its go-to-market play around campus networks, supported by a strategic partnership with Ericsson and trial partners such as Accenture, Audi, BASF, BMW, and OSRAM (Deutsche Telekomwatch, #93). DT and Ericsson recently expanded their strategic relationship beyond the borders of Germany, with T-Systems teaming with the vendor to bring solutions into new markets.
Paradigm shift
As well as executives from Bell Business Markets, Colt Technology Services, IBM, Lumen, Telecom Italia, and Verizon Business, Williams was joined on the panel by Fánan Henriques, Strategy & Transformation Director at Vodafone Business.
Henriques agreed with Williams that the "first line of adoption" with 5G will be private mobile networks, and pointed out that this is happening now. He also said that enterprises are testing every feature that they can, including network-slicing.
He stressed that the 5G business case is not cost reduction but more about changing the "whole operating model of a company".
"You're not talking with the procurement department. You're talking with the people that really run operations in the business", Henriques said. "And that's a shift of paradigm".
Germany's operators have been galvanised into action on campus networks by Bundesnetzagentur (Federal Networks Agency/BNetzA), which is spearheading private 5G licensing in Europe. As of 17 May 2021, BNetzA said it had received 126 local 5G network applications, with 123 granted. This represents a moderate increase from March 2021, when approvals stood at 117, and points to steadily rising demand for localised, mid-band (3.7GHz/3.8GHz) rights for agricultural, industrial, and research organisations. Approvals stood at 88 in November 2020, 74 in September and 43 in April; the nation's liberalisation of the rights commenced in November 2019. The regulator also launched the applications process for local licences in the 26GHz band (24.25GHz–27.5GHz) on 1 January 2021. As of 6 May, BNetzA had received and granted five licences, although only the Technical University of Dortmund permitted its details to be published.

Anne Morris is a freelance journalist, editor and translator. She has been working as a reporter and news analyst for TelcoTitans since 2016.
Deutsche Telekom: Capital Markets Day
1

2

3

4

5

Currently reading

DT's Antje Williams puts three year timeline on enterprise 5G

6

7

8