DT CEO said to be in line for maximum annual compensation of €9.1m.
Frank Appel and DT's US chiefs earned more than Höttges in 2020.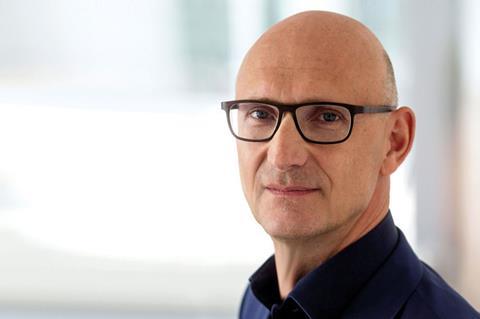 Deutsche Telekom (DT) has come under political fire after reports emerged that it plans to hike the base salary of Chief Executive (CEO) Timotheus Höttges by €300,000 per year, and pay a maximum annual remuneration of €9.1m.
Ralf Stegner, a politician of the Social Democratic Party (SPD) who also serves as a member of the German Bundestag, told German tabloid Bild am Sonntag that a manager who is already paid millions should not get a big increase in the middle of a pandemic. He also called on the German government, which owned 30.4% of DT as of 30 September 2021, to use its influence to prevent the hike in pay.
In 2020, Höttges earned a total of €7.26m, including a €600,000 bonus for his part in pushing through the merger of T-Mobile US (TMUS) with Sprint (Deutsche Telekomwatch, #107).
Similar criticisms came from Dieter Janecek, a member of the Green Party, who also called for large wage increases for DT staff. Frederik Beckendorff, a representative of shareholder protection association DSW, described Höttges' remuneration as a troublesome ongoing theme and pointed to the fact that the CEO has received several increases in recent years.
A Handelsblatt report said the DT Supervisory Board has already agreed to the pay increase, but noted that formal approval will be required at the Group's Annual General Meeting on 7 April 2022. The paper said the DT CEO was already one of the best paid managers in Germany in 2020.
Handelsblatt also noted that Frank Appel, the CEO at Deutsche Post who is set to succeed Ulrich Lehner as DT's Supervisory Board Chairman, was paid even more. According to Deutsche Post's most recent Annual Report, Appel was paid total compensation of €10.6m for 2020.
DT did not wish to comment on Höttges' remuneration ahead of the shareholders' meeting. However, a Group spokesperson told Handelsblatt that the following statement is important to Höttges: that it is wrong to insinuate he built up pressure or a negotiating position with alternative offers.
Höttges is to lead DT for a further five years until 2026 following an early extension of his contract. His current mandate runs from 1 January 2019 until 31 December 2023. An extension is normally negotiated around a year before a term expires.
Although it is certainly a significant amount, Höttges' compensation is dwarfed by the salary paid to his US counterparts. Mike Sievert, Chief Executive of TMUS, earned a total of $54.9m (£40.5m/€48m) in the year to 31 December 2020 (FY20), boosted by $44.3m in stock awards. The stock awards included a one-time special equity award of $20m in April 2020 following his promotion to CEO, succeeding John Legere. TMUS still paid Legere a far more significant amount of $137.19m, although this included severance payments of $136.59m.