T-Systems reboot takes on tangible form, with the legal separation of the Security and IoT units and the creation of an expanded B2B hub under Telekom Deutschland.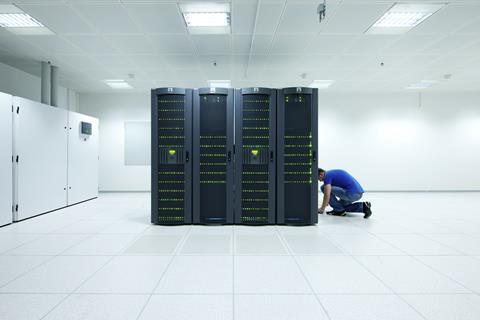 Deutsche Telekom said it is on track with plans to spin out the growth-led Telekom Security business from T-Systems, creating an independent unit from next month.
A Group spokesperson told TelcoTitans that Telekom Security GmbH will start operations on 1 July 2020. "There are no delays," the spokesperson said. DT has already confirmed the spin-off of its Internet of Things business into a separate unit called Deutsche Telekom IoT GmbH (DT IoT) with effect from the same date.
The creation of the two separate units forms part of the long-running organisational and financial overhaul of T-Systems, and was first outlined by DT in August 2019 (Deutsche Telekomwatch, #86 and #92). The measures also include the transfer of its unprofitable Telecommunications Services and Classified ICT operations into a new business unit under Telekom Deutschland; the spokesperson confirmed that is "also part of the changes that will be active" at the start of July.
Telekom Security set on path to growth
The aim is to partition Telekom Security from T-Systems in order to give it more freedom and agility for expansion. It and DT IoT will continue to report into T-Systems Chief Executive Adel Al-Saleh but operate separately from the rest of the business.
Telekom Security officially began operations as a T-Systems business unit on 1 January 2017, with the aim of bringing together all of the Group's security-related operations under one commercially focused umbrella and capturing a large share of a major growth market (Deutsche Telekomwatch, #48 and #51). It was first headed by former Telekom Deutschland Business Marketing Head Dirk Backofen. He shifted to a new position as Senior Vice-President of Business Development at T-Systems in May 2020, and replaced in the role by Thomas Fetten (Deutsche Telekomwatch, #93).
The business initially offered security solutions for DT customers within the Magenta Security-branded portfolio (Deutsche Telekomwatch, #50). Since then, it has expanded its cyber defence and threat intelligence capacities in order to better target large, international corporations. For example, its Cyber Defence and Security Operation Centre employs more than 240 security experts internationally, to "monitor our systems and those of our customers around the clock", according to DT.
IoT unit also untied from T-Systems
Meanwhile, DT earlier this week announced that DT IoT will also become an independent unit from July, again in a bid to strengthen the Group's position in a 'growth area'.
Rami Avidan, the Chief Executive of the newly founded unit, said DT IoT will have "end-to-end responsibility for the entire IoT business at Deutsche Telekom". Avidan has headed up T-Systems' IoT business since April 2019, when the former Tele2 executive replaced Ingo Hofacker (Deutsche Telekomwatch, #82).
Furthermore, officially confirmed the launch of an open IoT platform in the second half of 2020 that aims to provide a standardised service, independent of hardware, platform, and technology. As explained by Avidan, the new IoT Hub — first revealed by TelcoTitans back in early-May 2020 — will amalgamate all IoT solutions into one framework. "Deutsche Telekom is establishing the world's first open IoT network and expanding its role from IoT player to IoT orchestrator", is Avidan's lofty claim.
Presenting the IoT Hub during DT's Digital X event, Avidan said the primary aim is to reduce the complexity of IoT for customers, offering them a modular system that enables them to deploy their IoT strategies depending on their needs. He placed a strong emphasis on the importance of partnerships in IoT, and described the IoT Hub as "very much about ecosystem orchestration", with various IoT components.
He also advised companies to have buy-in across the organisation for any IoT projects, and ensure they have a budget that allows them to fail fast. "Our mission is to help customers tap into the value of IoT", he said. "We're here to reduce the business and technical barriers".
Beefing up business under TDE
Further objectives of the reorganisation are to round out TDE's enterprise and government ICT offerings, and help smooth out overlap between TDE and T-Systems in product development and customer relationships.
Parallel plans to integrate the Deutsche Telekom Global Carrier unit within TDE look set to take somewhat longer, however. The latter move now appears scheduled for completion in or around October 2020, with some slippage from its original "mid-2020" timeframe.