Encrypted mail service De-Mail, described by Timotheus Höttges as a "dead horse" earlier this year, dropped by Telekom Deutschland according to partner Web.de.
NatCo will cease its offering by end of August 2022, a decade after launch, citing a "lack of profitability".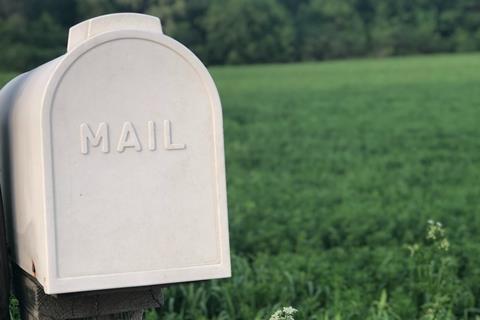 Telekom Deutschland is to terminate its involvement in De-Mail, the encrypted email service it launched in 2012, according to initial reports from Der Spiegel that were subsequently confirmed by De-Mail service provider Web.de.
The NatCo has informed its customers that it will discontinue its De-Mail offering at the end of August 2022 because of a "lack of profitability", Der Spiegel reported.
The confirmation came six months after Group Chief Executive Timotheus Höttges described the proposition as a "dead horse". Speaking to the Jung & Naiv YouTube channel in February 2021, he suggested the Group was near the end of its tether with an "overly complicated" product that "has never been used by anyone". Höttges said the Group had made investments in the "three-digit million" range since De-Mail's inception, but had stopped actively marketing the product.
De-Mail claims to have "more than a million" participants, including local government and enterprise clients. Detail on Telekom Deutschland's share of the De-Mail customer base is not available, nor are exact investment figures.
Deutsche Telekom did not respond to a request for confirmation.
De-Mail was launched in 2012 by a consortium of Telekom Deutschland, postal technology provider Francotyp-Postalia, and telecoms and digital services group United Internet. Its platform enables legally binding, secure electronic document delivery. United Internet brands GMX and Web.de were tapped as distribution partners, with Software AG brought on to support rollout. At launch, the NatCo claimed to have signed up "tens of thousands" of businesses, including financial service providers Allianz Deutschland and Targobank, but an extension of a free trial promotion in 2015 was an indication of slow take-up (Deutsche Telekomwatch, #6, #12, and #48). Among De-Mail's perceived issues are a complicated set-up process, security concerns, and a lack of take-up among private users.
United sees a future for De-Mail
Jan Oetjen, MD of United Internet's GMX and Web.de subsidiaries, sought to assure De-Mail customers that Telekom Deutschland's exit does not signal the end of the service, nor necessitate a migration for the NatCo's customers that have a De-Mail account.
"We are convinced of the future potential of De-Mail", he said after Der Spiegel broke the news earlier this week. "We are already in talks with Telekom and are examining the options and requirements with the aim of making Telekom and T-Systems' customers an offer to continue their De-Mail accounts without interruption".

Joseph Purnell is a Staff Reporter for TelcoTitans, contributing telecoms news analysis since 2019 as part of the TelcoTitans Editorial team.