Magyar Telekom's Melinda Szabó drafted in to replace Rodrigo Diehl.
DT Europe's Zoltán Pereszlényi swaps to Magyar as Chief Commercial Officer.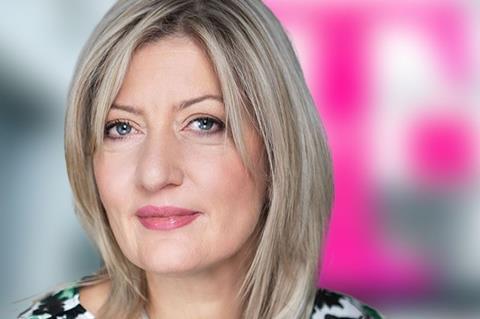 Deutsche Telekom's Europe chief Dominique Leroy named a new Consumer Commercial Growth lead in her evolving leadership team to replace the outgoing Rodrigo Diehl.
From mid-September, Melinda Szabó will move to DT's Europe headquarters from Magyar Telekom. She is currently Chief Commercial Officer at the Hungarian NatCo.
She is to replace Diehl, who announced his departure last month and is set to move to Austria operator Magenta Telekom as Chief Executive in October.
Leroy said that Szabó has overseen the introduction of a new brand strategy at Magyar that has "successfully improved both customer and employee satisfaction". In a statement from Magyar, Szabó was further applauded for "stable growth" during her two-year tenure as Chief Commercial Officer, and was said to have made "significant progress" towards digital transformation goals.
Magyar CEO Tibor Rékasi will take on the Chief Commercial Officer title on an interim basis until Zoltán Pereszlényi arrives to fill the spot in December. Currently in charge of B2C Commercial Excellence for DT Europe, Magyar said that Pereszlényi will be tasked with bolstering current commercial strength while furthering the transformation and simplification project started by his predecessor.
Commercial growth on two fronts
The change in Commercial Growth leadership at DT's European B2C segment matches a similar change at the parallel B2B segment. Elvira González Sevilla was given the B2B role in April 2022. She moved from rival Vodafone, where she was Global Head of Marketing for Vodafone Business's Small office/Home office (SoHo) and Small- and Medium-size Enterprise verticals.
In the six months to 30 June 2022 (H1 FY22), DT's Europe segment reported €5.45bn in revenue, up 1.8% on the year prior. Earnings before interest, taxation, depreciation and amortisation was up 1.1% to €1.96bn. At the Group's FY21 results presentation, Leroy said that the regional turnaround project was complete but set out targets to grow while keeping a tight rein on capital expenditure (Deutsche Telekomwatch, #112).