Precise Positioning service for autonomous vehicles to reach eight more European markets by early-2021.
DT and partners back 'state space representation' open standard to enhance accuracy of satellite positioning.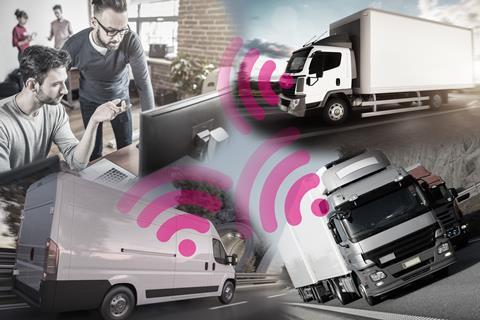 Deutsche Telekom (DT) said a new service that aims to improve the accuracy of autonomous vehicle positioning on roads is to reach eight further European markets in 2020 or early-2021, building on existing deployments throughout Germany and the USA.
Babak Aghajani-Talesh, Senior Product Manager for Technology & Innovation at DT, and lead on the project, said the operator is looking to deploy Precise Positioning in Austria, Denmark, France, Italy, Netherlands, Sweden, Switzerland, and the UK. The Group will also be working with customers to identify where else the service should be rolled out.
DT unveiled the Precise Positioning service for enterprises in March this year (Deutsche Telekomwatch, #192). The service uses the mobile network and is underpinned by technology from US-based partner Swift Navigation, a solutions provider for autonomous vehicles and other applications. Specifically, Swift is providing its Skylark cloud corrections service and Starling software, which purport to correct signals from standard global navigation satellite systems (GNSS) or GPS.
Precise Positioning is said to provide accuracy to under 10cm, compared with standard GNSS positioning of between three and five metres (which is not sufficient for autonomous systems).
Fergus Noble, Chief Technology Officer at Swift Navigation, said the business is working with other partners to introduce similar services based on Skylark to China, Japan, and South Korea, and currently expects these countries to go live in 2021.
Reflecting a joint go-to-market approach, drive tests and evaluation kits are available from DT's Telekom Innovation Centres in Europe and Swift in the USA.
Positioning for more use-cases
In terms of use-cases, Aghajani-Talesh sees a "lot of possibilities out there for autonomous applications that benefit from a more accurate and more reliable positioning", and said industries beyond the automotive sector can benefit from the technology. DT has so far identified autonomous control systems for railways, robots in construction and agriculture, delivery robots for last-mile logistics, and drones.
Aghajani-Talesh also identified two drivers as key to successful realisation of these use-cases: the first is the obvious adoption of a mass-market approach, where the technology can be applied to millions of connected devices at an affordable price; and the second the self-serving creation of a strong ecosystem that ensures software is hardware-agnostic and utilises an open standard being defined by the 3rd Generation Partnership Project (3GPP) (and backed by DT).
DT and Swift, along with partners Ericsson and China-based cellular and GNSS modem supplier Quectel, recently gave public backing to the 3GPP standard that is being included in Release 16. The standard is said to be based on state space representation (SSR) technology, and was hailed by Noble as the "first and only independently governed SSR positioning standard available today".
SSR is a GNSS correction solution designed to improve the accuracy and integrity of the navigation system. According to an explanation by IoT chipset specialist u-blox, GNSS correction generally falls into two categories, based either on observation state representation (OSR) or state space representation (SSR) of errors.
3GPP's SSR format is based on protocols such as the secure user plane location (SUPL) standard from the Open Mobile Licence, enabling it to support GNSS correction via 4G and 5G signals as well as standard internet data connections.
An evolutionary process?
Precise Positioning has likely benefited from previous DT solutions and partnerships. For example, in 2015 DT unveiled a real-time kinematic solution for steering of agricultural vehicles that purported to correct inaccuracies in GPS-based systems to enable more precise positioning (Deutsche Telekomwatch, #47). The system used the mobile network, allied with Telekom Cloud, and was delivered in partnership with Swiss positioning technology specialist Leica Systems and Sensor-Technik Wiedemann, a German telematics player.
In 2018, Telekom Deutschland also flagged a strategic partnership with safety consultancy DEKRA on connected-driving product and service testing. As well as 4G and 5G connectivity, the tests used edge computing, precise positioning, and C-V2X (connected-vehicle) functionality (Deutsche Telekomwatch, #75).
The Group has long been involved in connected-vehicle and autonomous driving trials and developments, such as through its work with Audi and Toyota, as well as numerous other partners, on C-V2X development, as part of the 5G Automotive Association and other industry alliances (Deutsche Telekomwatch, #62 and passim).