Trust Your Supplier consortium, launched in 2019, aims to ensure sellers are who they say they are.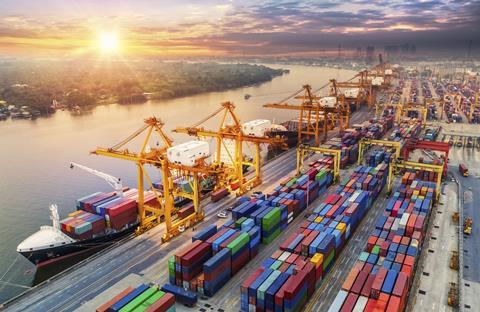 Deutsche Telekom has signed up to IBM's Trust Your Supplier vendor validation scheme in its latest avenue of exploration around distributed ledgers.
Although not named as a backer when Trust Your Supplier launched in August 2019, DT is understood to have since joined the blockchain-focused ecosystem as a Founding Member. T-Mobile US inherited a role in Trust Your Supplier through its April 2020 acquisition of Sprint, which is a "Founding Buyer".
DT joins key rivals Vodafone (a Governance Board member) and Verizon Communications (Founding Buyer) in the programme, as well as Cisco Systems, Nokia, and Telstra.
With supply chains in turmoil in recent months, Trust Your Supplier is one of a number of digital initiatives that are pitching themselves as a way to make major business' purchasing process run more smoothly through decentralised monitoring of vendors' identities and reputations.
It purports to enable "digital passports" for individual suppliers to be created and updated in real-time, helping buyers reduce fraud risk and cut down the overheads of on-boarding new partners (and hence presented by diversity-seeking telcos as a way to spread love to new, smaller suppliers and startups).
Passports are created and updated by the suppliers themselves, but checked by third-party validators. The network is operated by Chainyard, a North Carolina-based blockchain services and consultancy specialist led by former IBM executive Sai Nidamarty.
The move adds to numerous blockchain-led initiatives that have been emerging within DT's operations, including around user identity, Internet of Things security, carrier services, and roaming.